Chocolate Coconut Dessert Hummus is a simple, gluten free twist on savory hummus, great for fruit or cookies.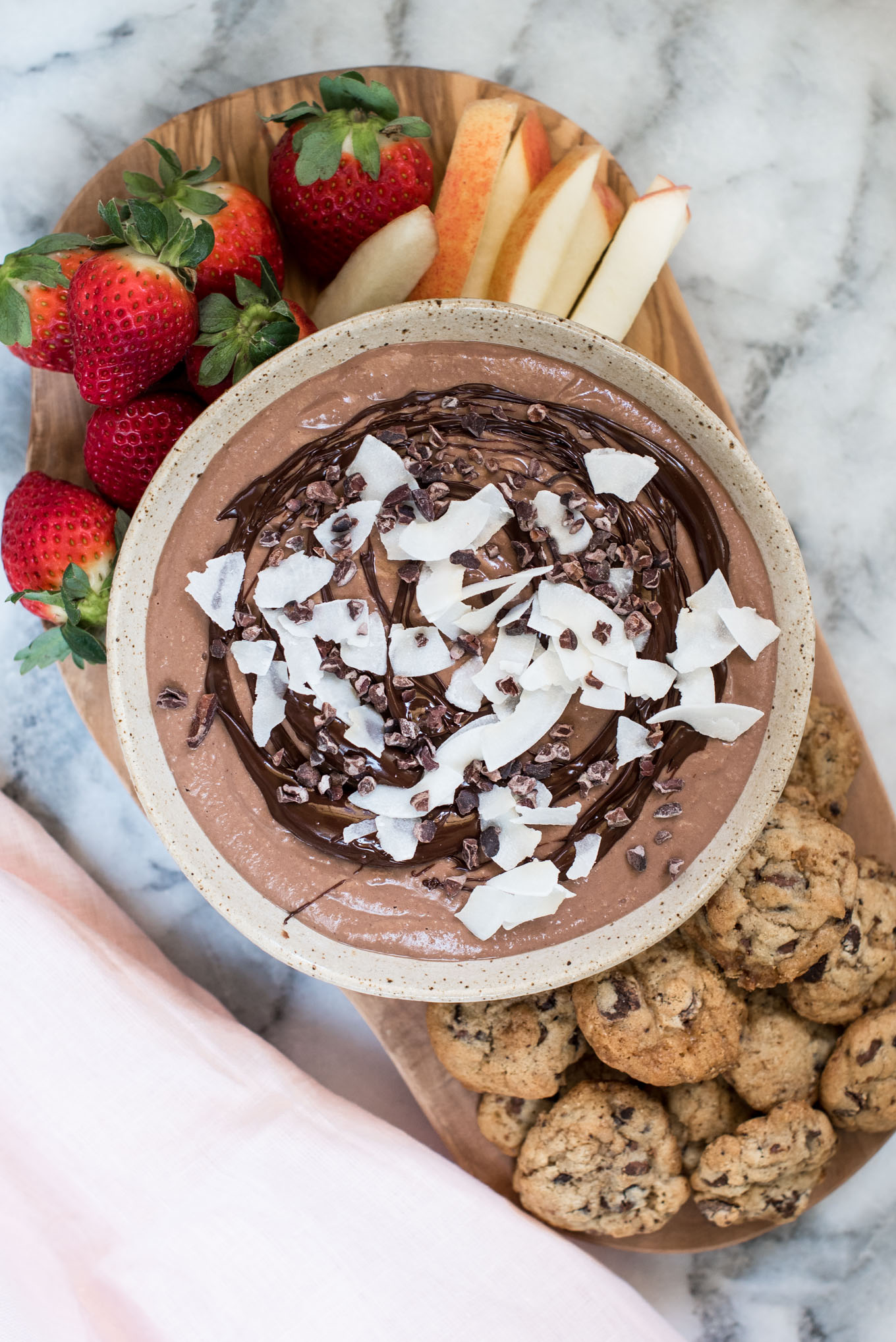 This post was created in partnership with Dannon Light & Fit. I have been compensated for my time commitment. However, my opinions are entirely my own and I have not been paid to publish positive comments.
During the holidays we enjoy a variety of snacks and appetizers during our family gatherings. Dessert hummus has become more popular lately and although you can likely find it at your local grocery store, I thought it would be fun and simple to make my own.
Okay, don't run away yet! My family can attest that I can make brownies with black beans taste amazing, so surely a dessert dip with garbanzo beans isn't impossible.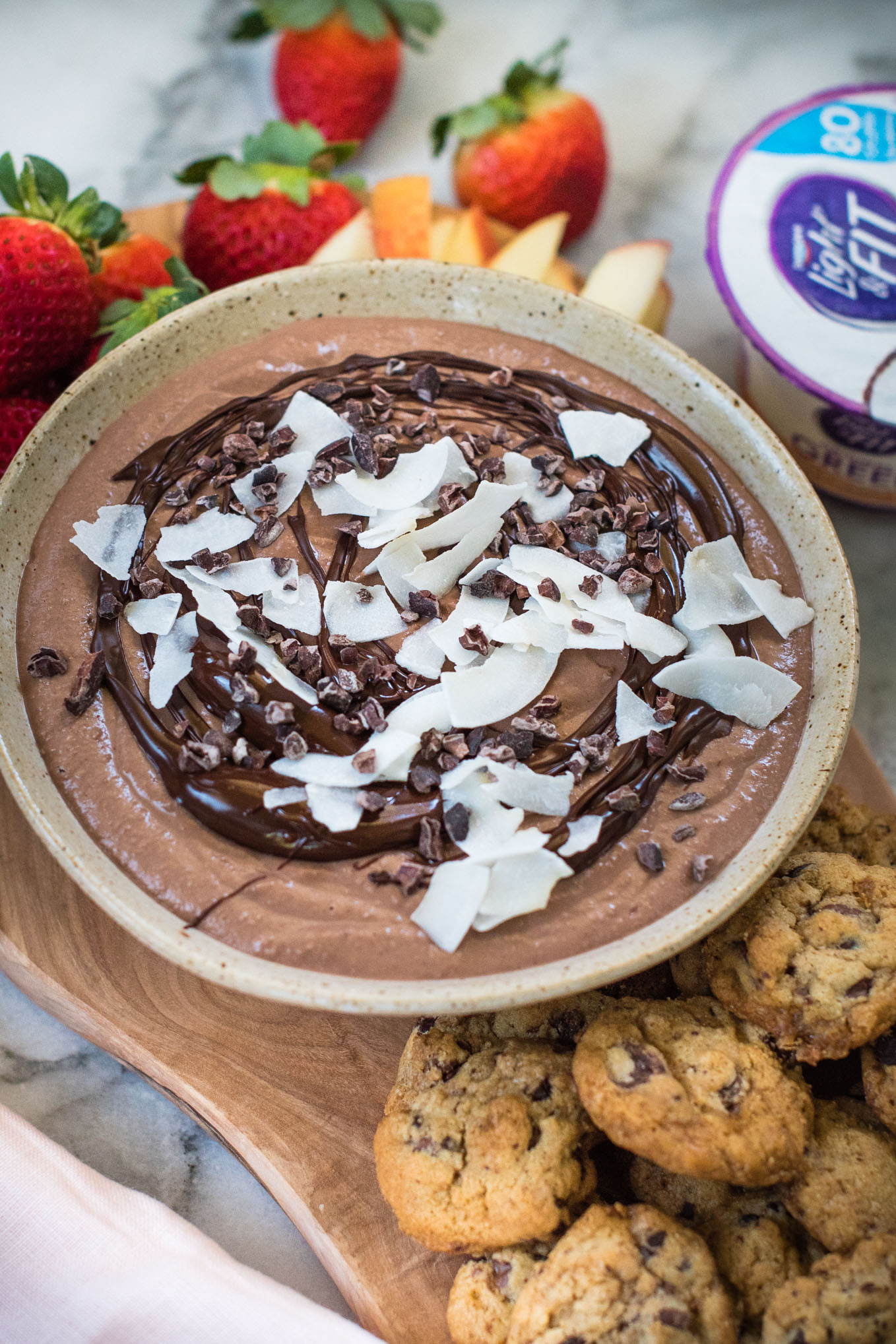 The bean base adds fiber and protein, but the flavor does not come through once it's paired with all the other ingredients.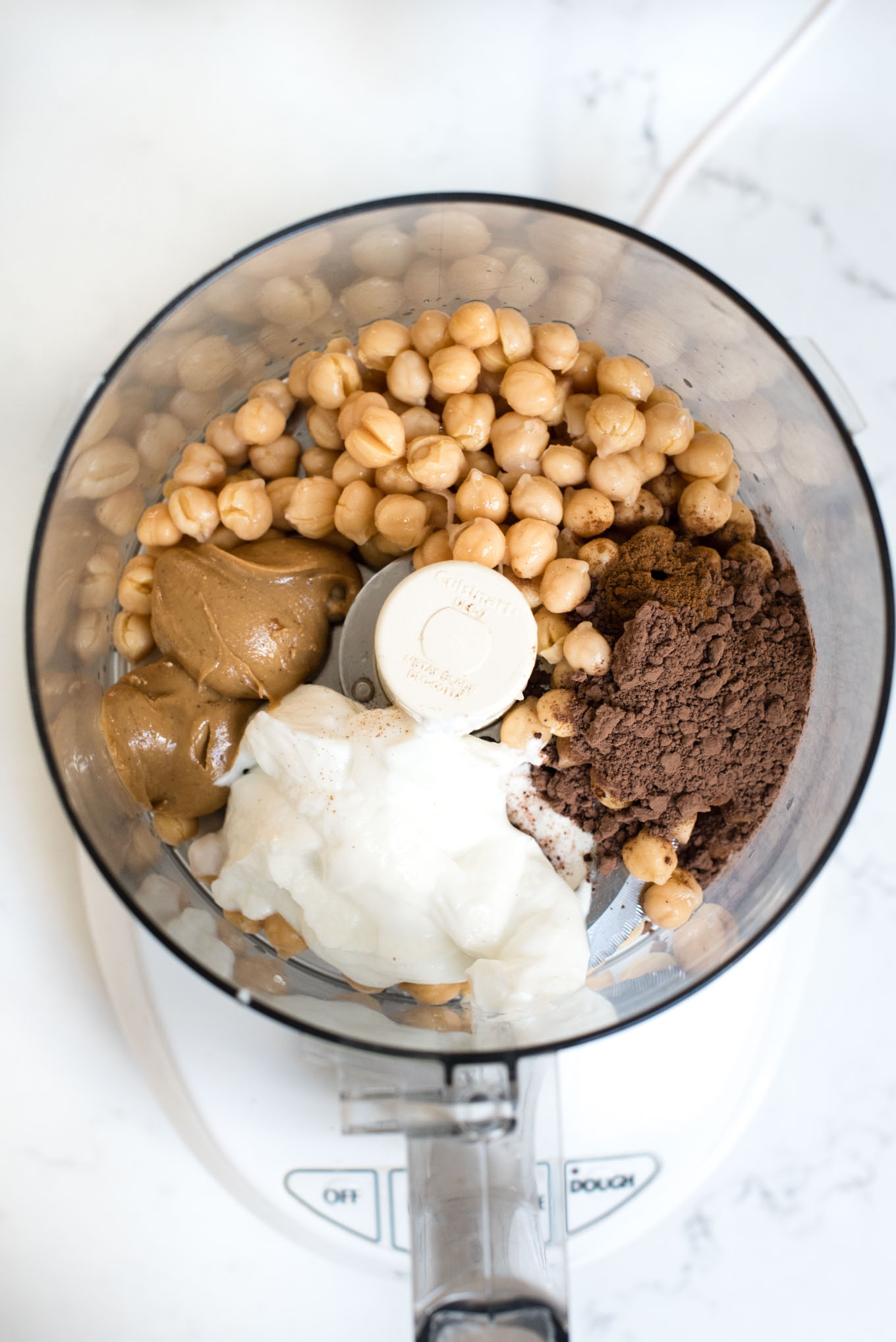 Dannon Light & Fit helps me recreate recipes using less sugar, while adding a boost of nutrients which helps me stick with my nutrition and fitness goals during the holiday season.
Healthy choices don't have to be boring. With a balanced variety of delicious choices, Dannon Light & Fit has better-for-you options that also fit your active lifestyle.
Who knew Greek yogurt would blend right up into a dessert hummus?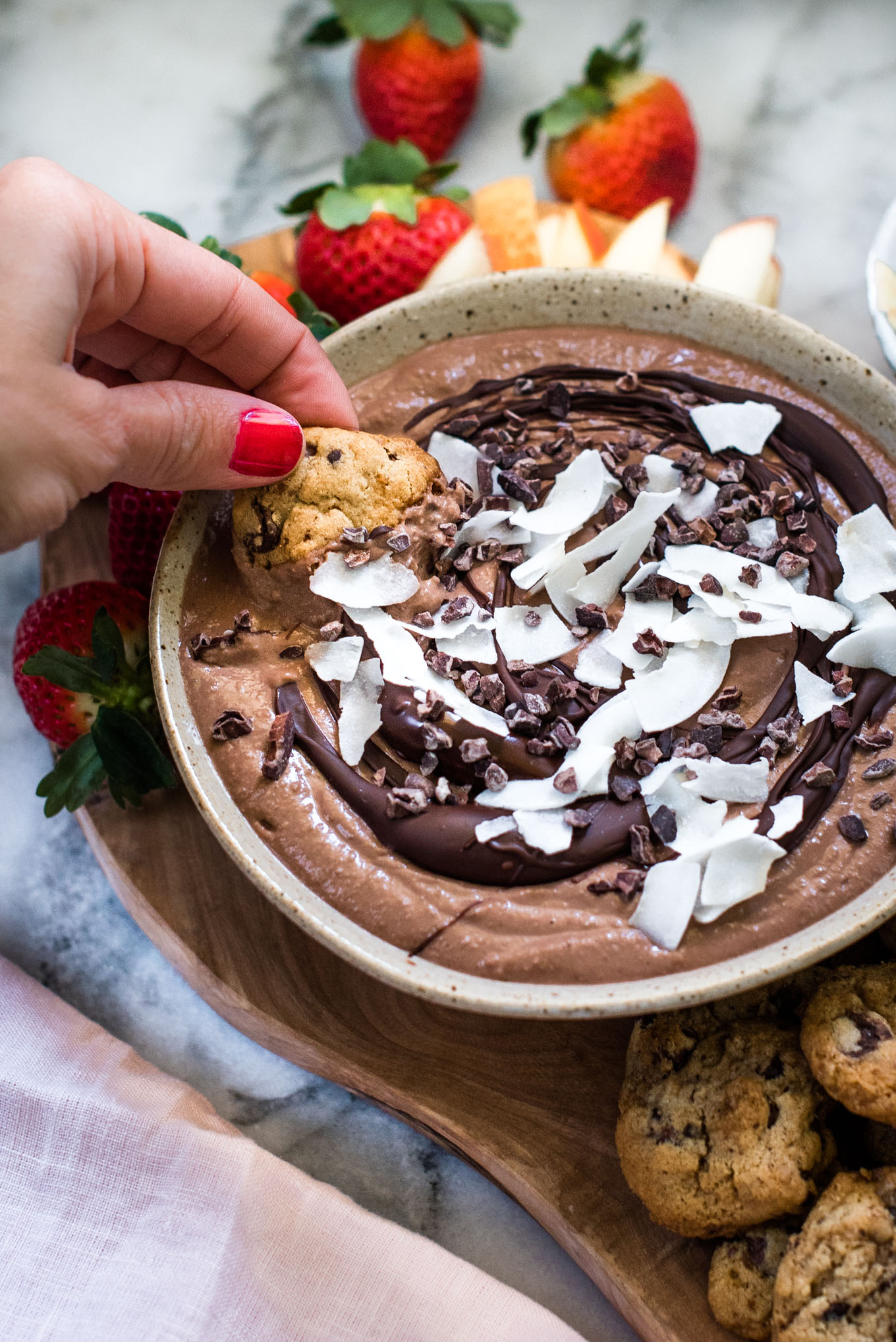 The 2015-2020 Dietary Guidelines for Americans recommend increasing intake of nutrient-dense foods, such as fat-free or low-fat dairy products, like yogurt. Yogurt is nutrient-dense, and many yogurts are a good source of protein and calcium. Greek yogurts typically contain more protein than regular yogurts.
The Dannon Light and Fit Original Greek Toasted Coconut Vanilla is the perfect subtle but tasty complement to the chocolate and peanut butter. You can enjoy dessert hummus as a dip for fruit, such as apples or berries, or cookies! 
For more delicious meal and snack ideas with Dannon Light & Fit Original Greek Nonfat Yogurt, follow @Lightandfit on Instagram and use the hashtag #LightandFitRD #LightandFit.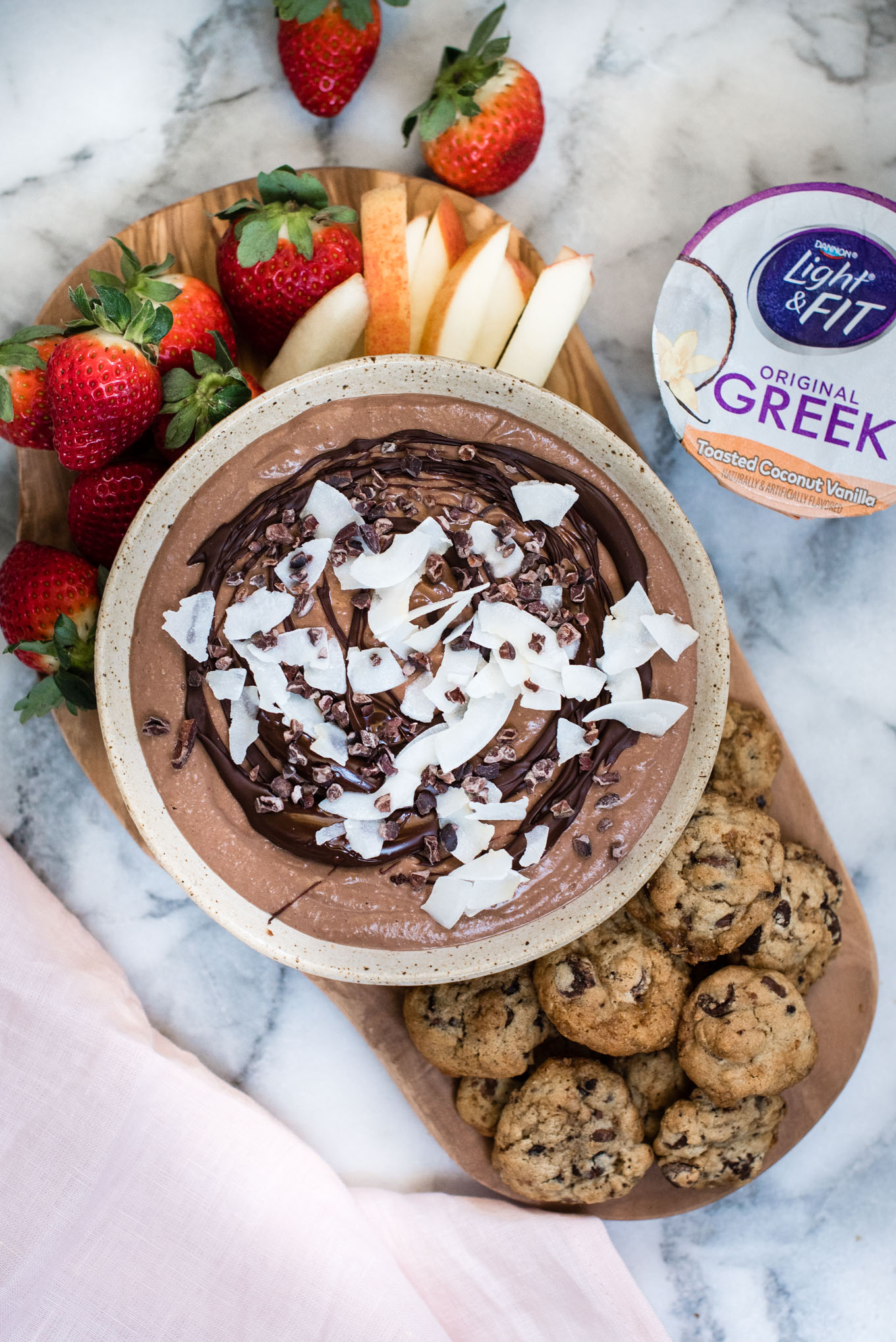 What are some staples at your holiday gatherings?
Chocolate Coconut Dessert Hummus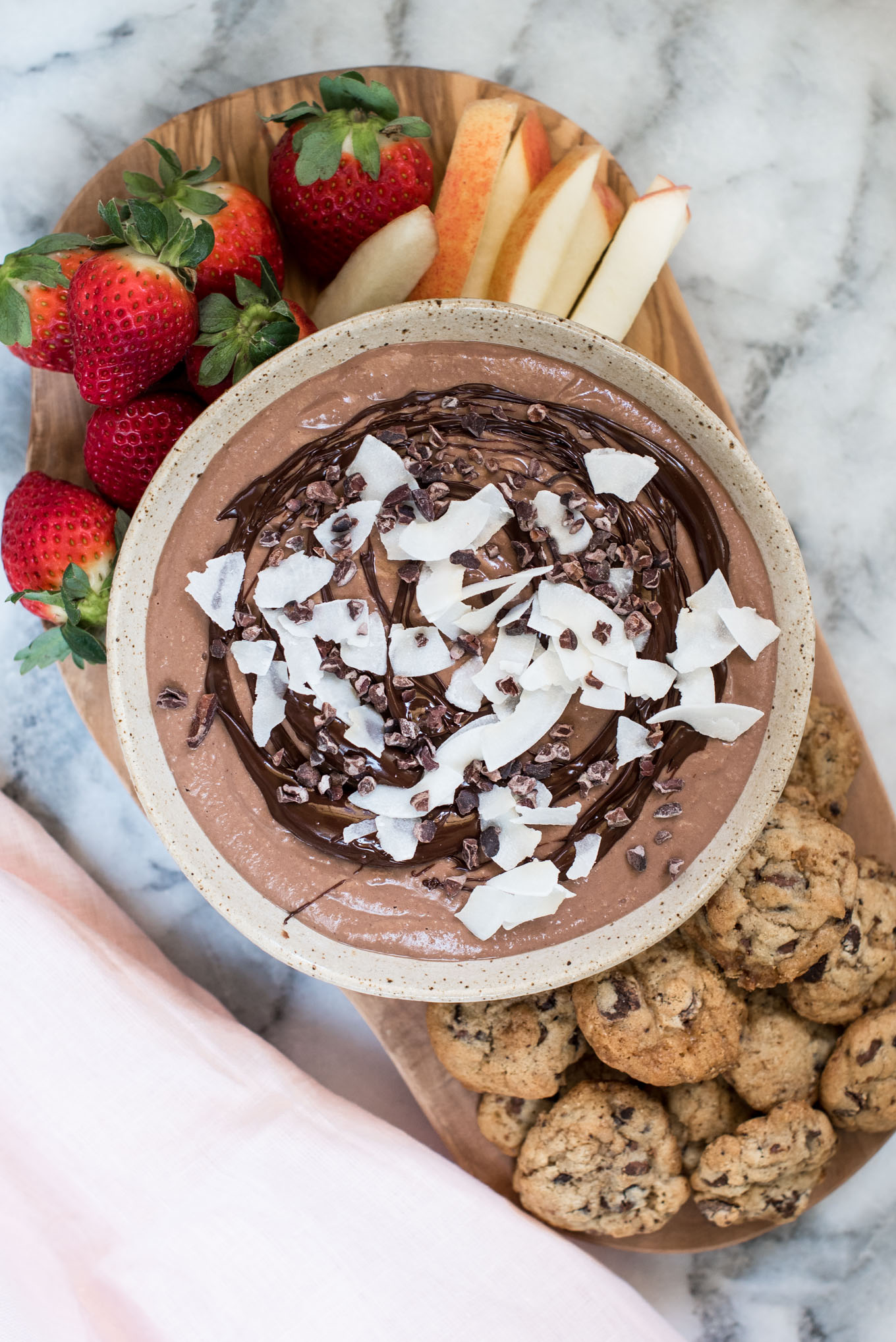 Author: Melanie F. | Nutritious Eats
Serves: 8
Ingredients
1 (15 ounce) can garbanzo beans, rinsed and drained
3 tablespoons natural peanut butter, smooth
3 tablespoons cocoa powder
3 tablespoons pure maple syrup
2 tablespoons water
1 tablespoon coconut oil, melted and cooled
1 (5.3 oz) container Light & Fit Original Greek Toasted Coconut Vanilla nonfat yogurt
1 tablespoon melted bittersweet chocolate (reserved from the chocolate chips melted for the topping)
For toppings: unsweetened coconut, cocoa nibs and melted chocolate (1/4 cup bittersweet chocolate chips melted over a double broiler)
Instructions
Blend all ingredients except for toppings in a food processor until smooth. Top with coconut, cocoa nibs and/or melted chocolate (if you don't plan on serving immediately, the chocolate will harden. It's still yummy, but you can always skip the drizzle and just use the tablespoon that is blended into the hummus). Serve with berries, banana, apples and cookies!
3.2.2925