This Easy Charcuterie Board is not only pretty, but makes the perfect appetizer or light dinner for any occasion- parties, wine night, holidays and more!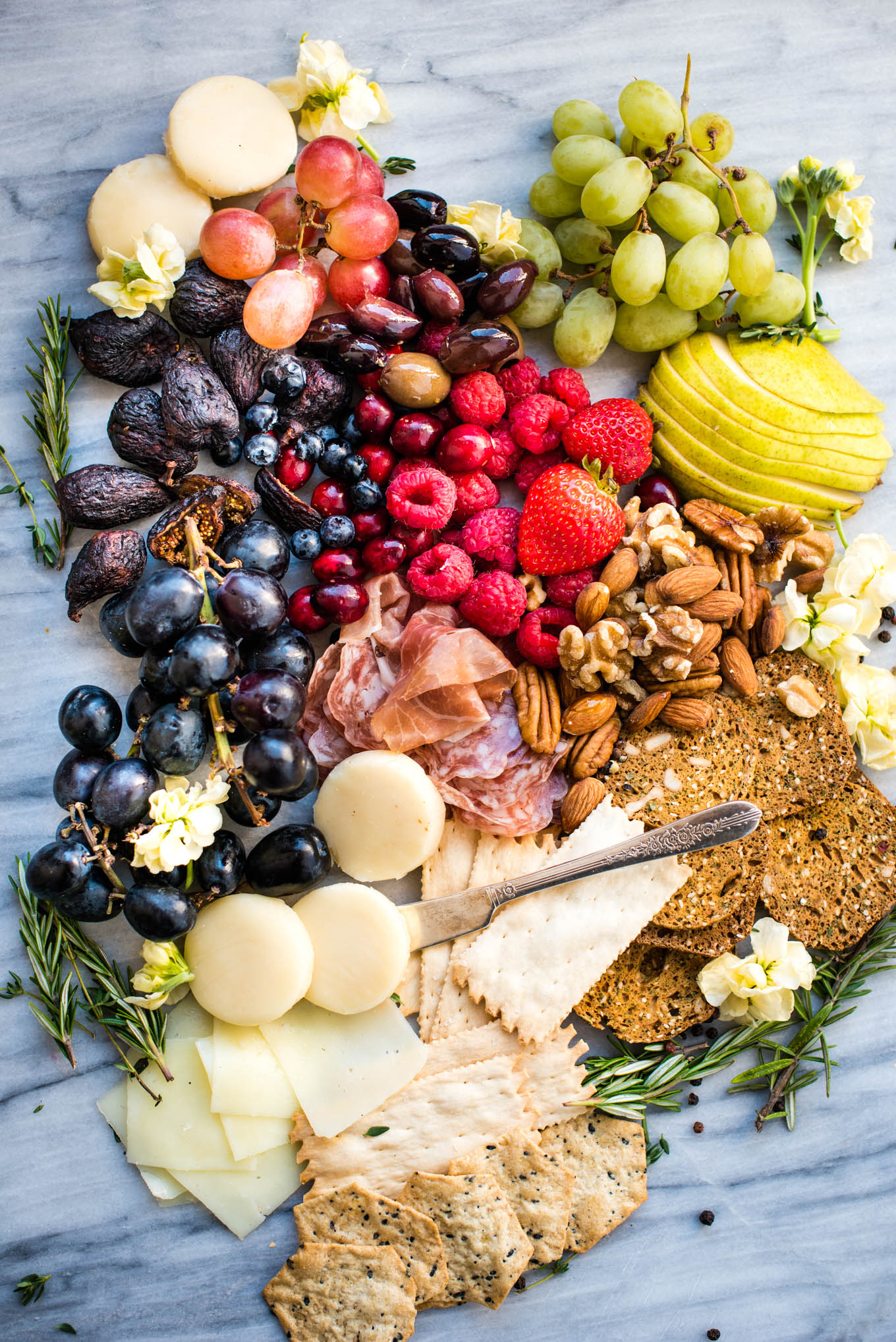 While recipe creating and photographing at the Foodie Bootcamp, we had a chance to create a variety of dishes from breakfast and lunch bowls to cheese boards.
My friend and one of the hosts of Foodie Bootcamp taught me this simple technique for building a cheeseboard. Ready for it? Simply group items based on color around a marble slab and you have yourself an exquisite board.
What's on it? Cheese of course, fruit such as grapes, berries, a variety of crackers, olives, nuts, dried fruit, green herbs and flowers for garnish.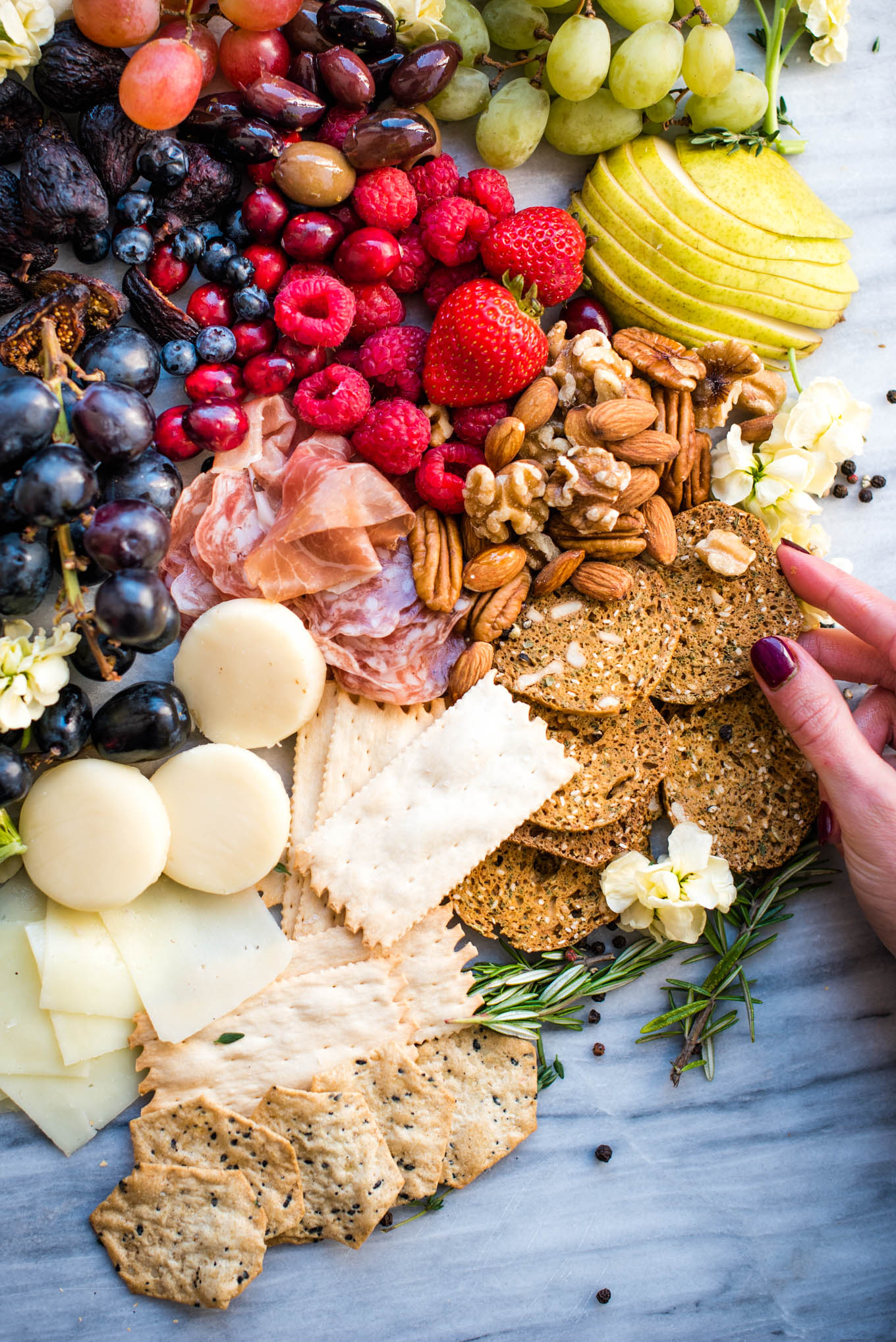 When is it a good time to make a Charcuterie board, pronounced shar-koo-tuh-rie (basically a cheese and meat board)?
A charcuterie board, or snack board as we call it, is great for a party, as a dinner appetizer, at a wine tasting event, happy hour or the upcoming holidays.
I make an even simpler version of this and serve it as a light dinner when I don't have time to cook so in my eyes, it's ALWAYS a good time for a charcuterie board.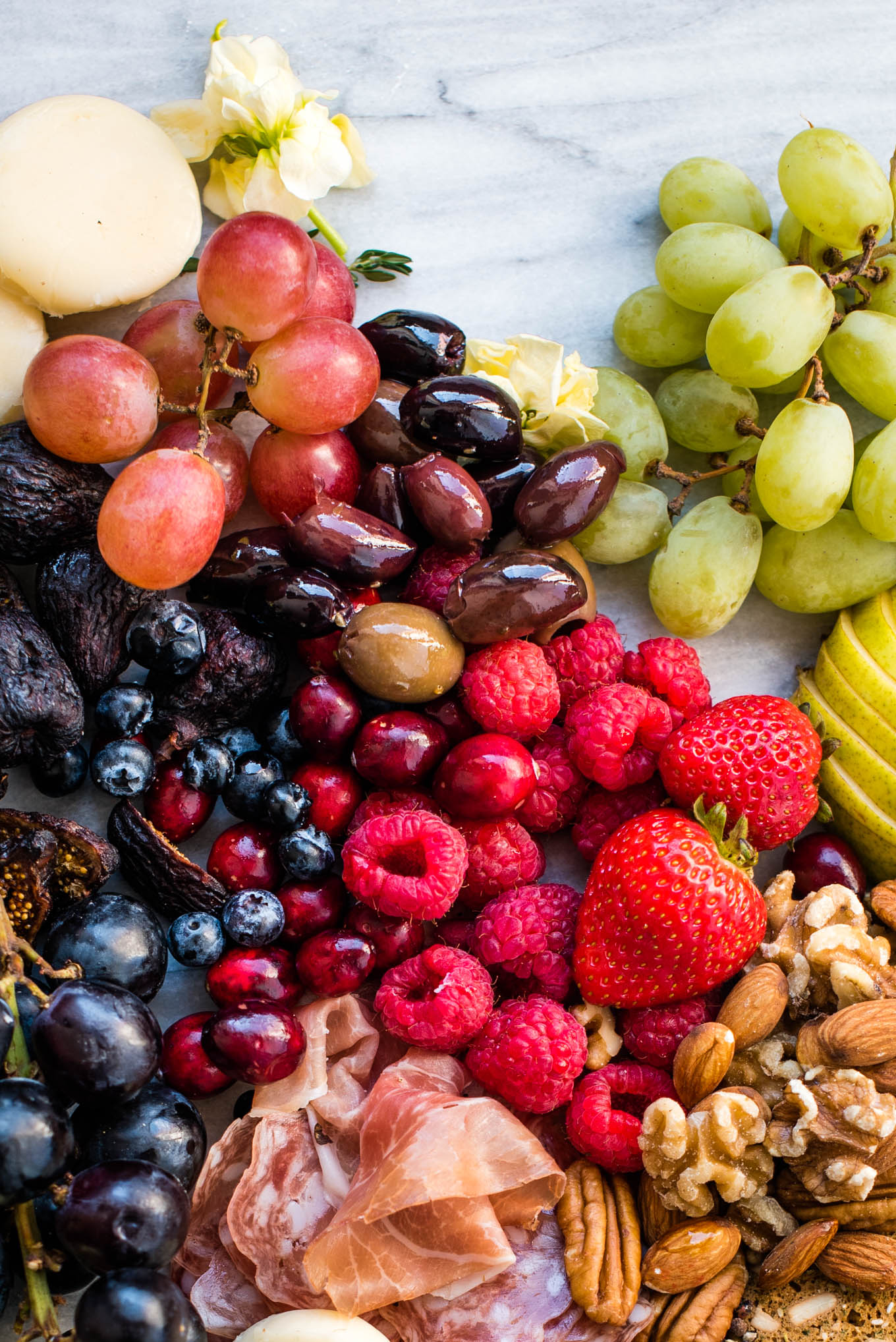 However, to do one right it does take a lot of ingredients. For the holidays or a party, everyone can contribute a couple items towards it.
Follow this simple guideline:
CHEESE- soft and hard cheese
CRACKERS- aim for a variety of different types of crackers, none too seasoned as to overwhelm the other components
FRUIT- a combo of fresh and dried fruit is ideal
NUTS- any type you like, put them in mini bowls or scatter them in piles
SPREADS- this can be different cheese spreads, hummus, olive spread, etc.
HERBS- great for garnish and aroma
VEGETABLES- raw and/or roasted add a nice color and lightness to the board
PICKLED ITEMS- cornichons, olives, pickled peppers, Giardiniera, okra, etc.
Now who is inspired to make a charcuterie board for Thanksgiving? I think they are perfect for any occasion and hope this helped you to see how easy it is to make a beautiful creation.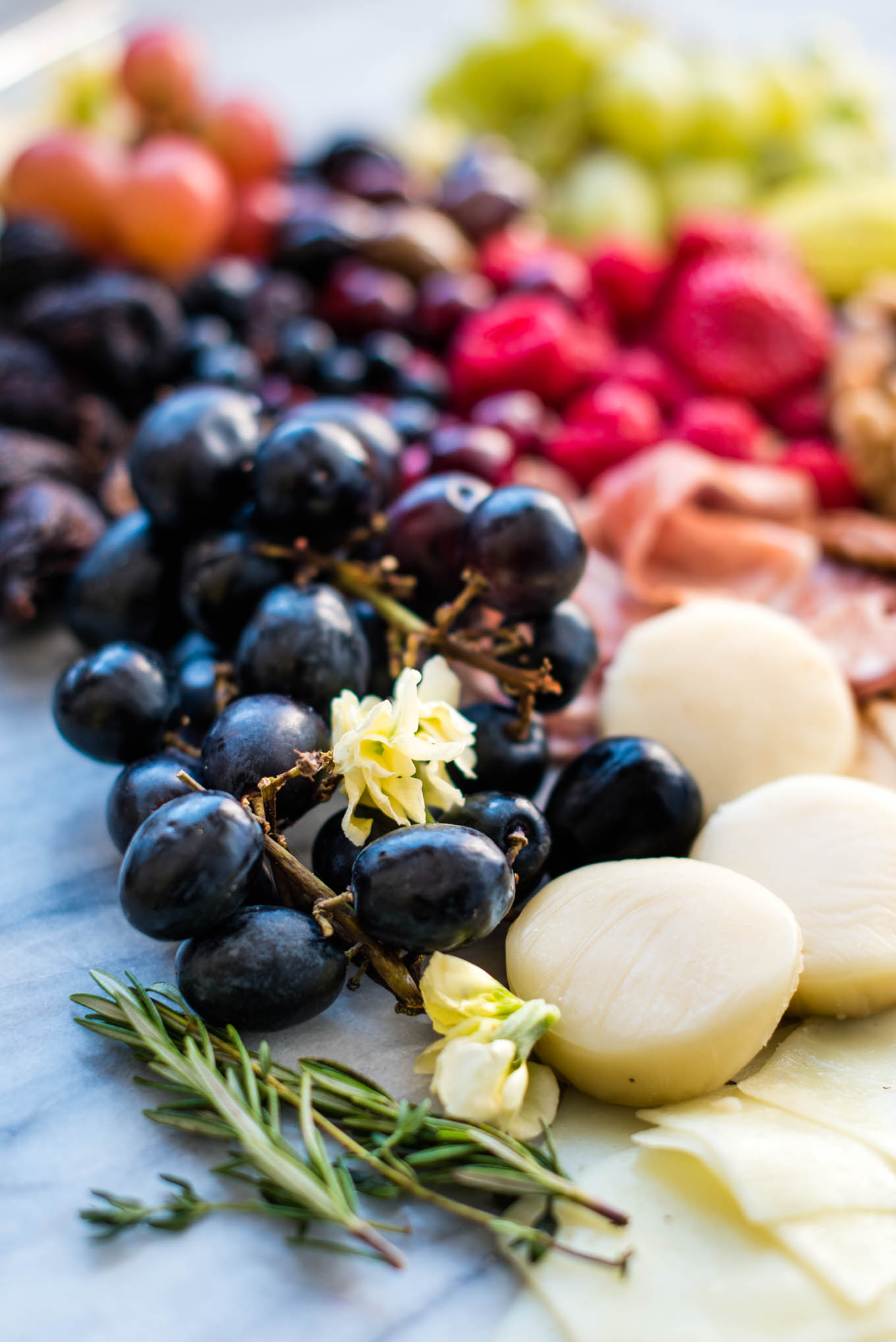 What else could you add to your charcuterie board?
Happy snacking!
How To Build An Easy Charcuterie Board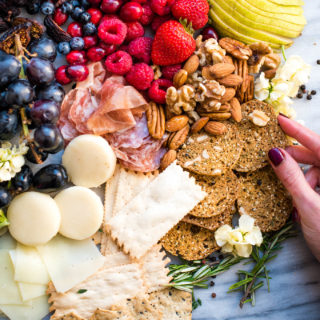 Author: Melanie F. | Nutritious Eats
Ingredients
Items used for this snack board:
Cheese, soft round and sliced
red grapes
dried figs
olives
raspberries
blueberries
green grapes
pears
walnuts
almonds
crackers
prosciutto
salami
Instructions
Grab a large marble or wood cutting board, group items together based on colors. Serve with a plethora of crackers!
3.2.2925