Take store-bought hummus to the next level with this Loaded Southwestern Hummus, topped with corn, beans, avocado and more.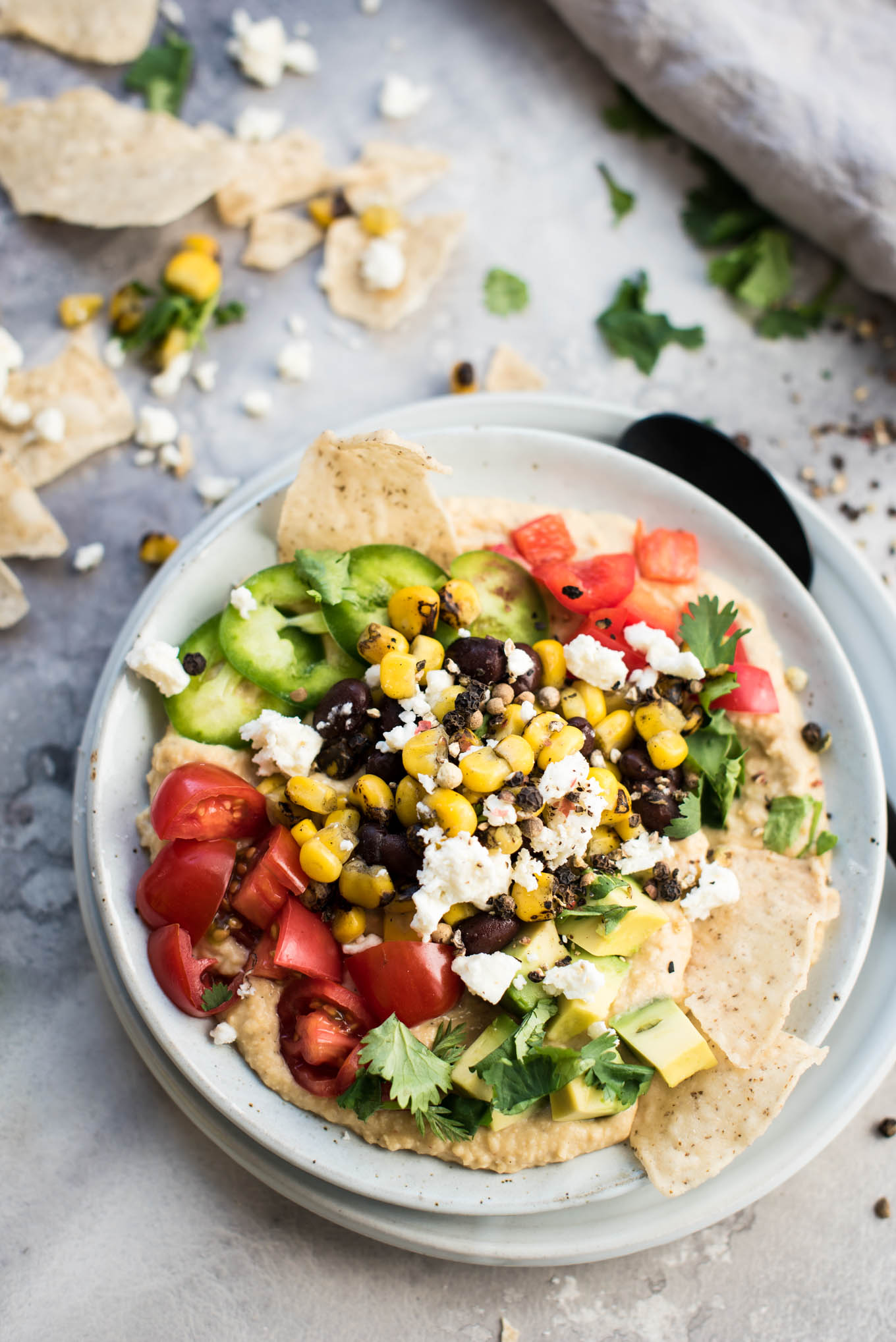 Hummus is a staple in our fridge. It makes a great snack or fuss-free appetizer and this is easy an easy way to jazz it up!
I created this loaded southwestern hummus while I was in Salt Lake City at Foodie Bootcamp. It has some of my favorite toppings and is great to eat with tortilla chips. The roasted corn came frozen from Trader Joe's. Then I used other Southwestern favorites like black beans, jalapeños, avocado and cilantro.
Since I didn't have any cotija or queso fresco, I used crumbled feta which has a similar flavor profile.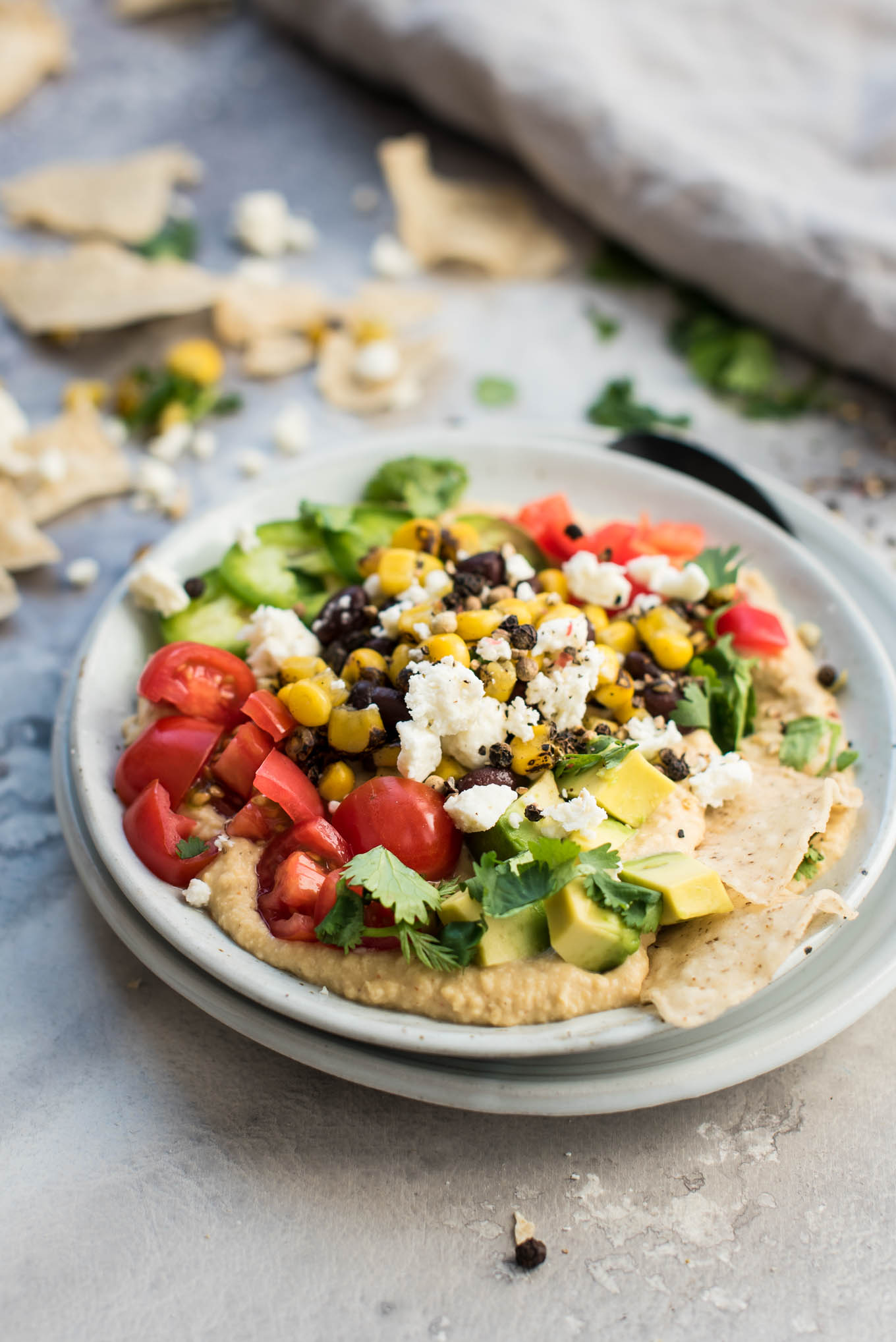 I love lots of different brands of hummus and like to make my own from time to time, but one of the sponsors of the event was a new-to-me brand, Hope Hummus. The texture is a little thinner, but super delicious- I highly recommend!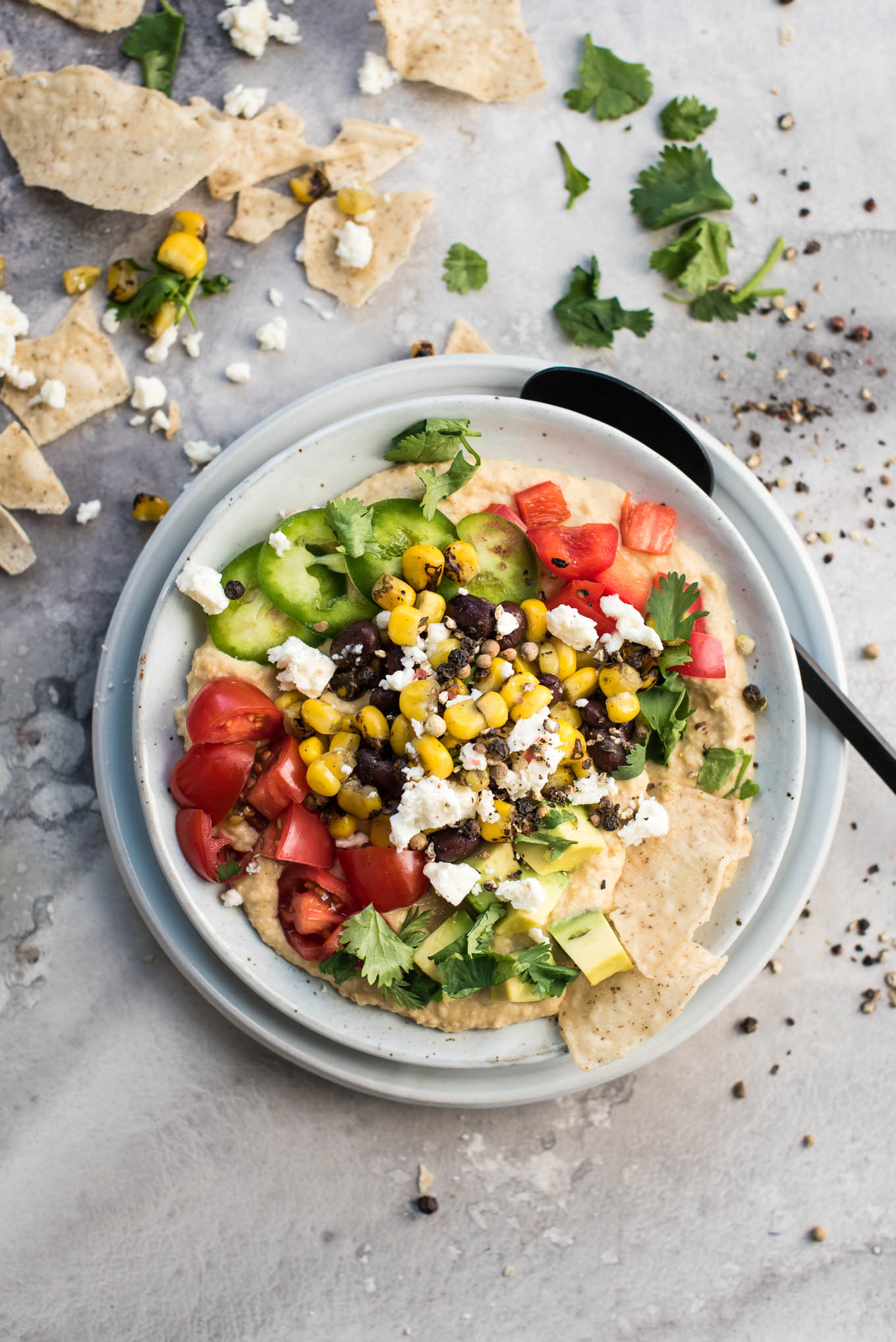 My other new favorite trick for making everything extra good? Peppercorns! Seriously, freshly crushed or even whole, I added them to everything from my salads to avocado toast.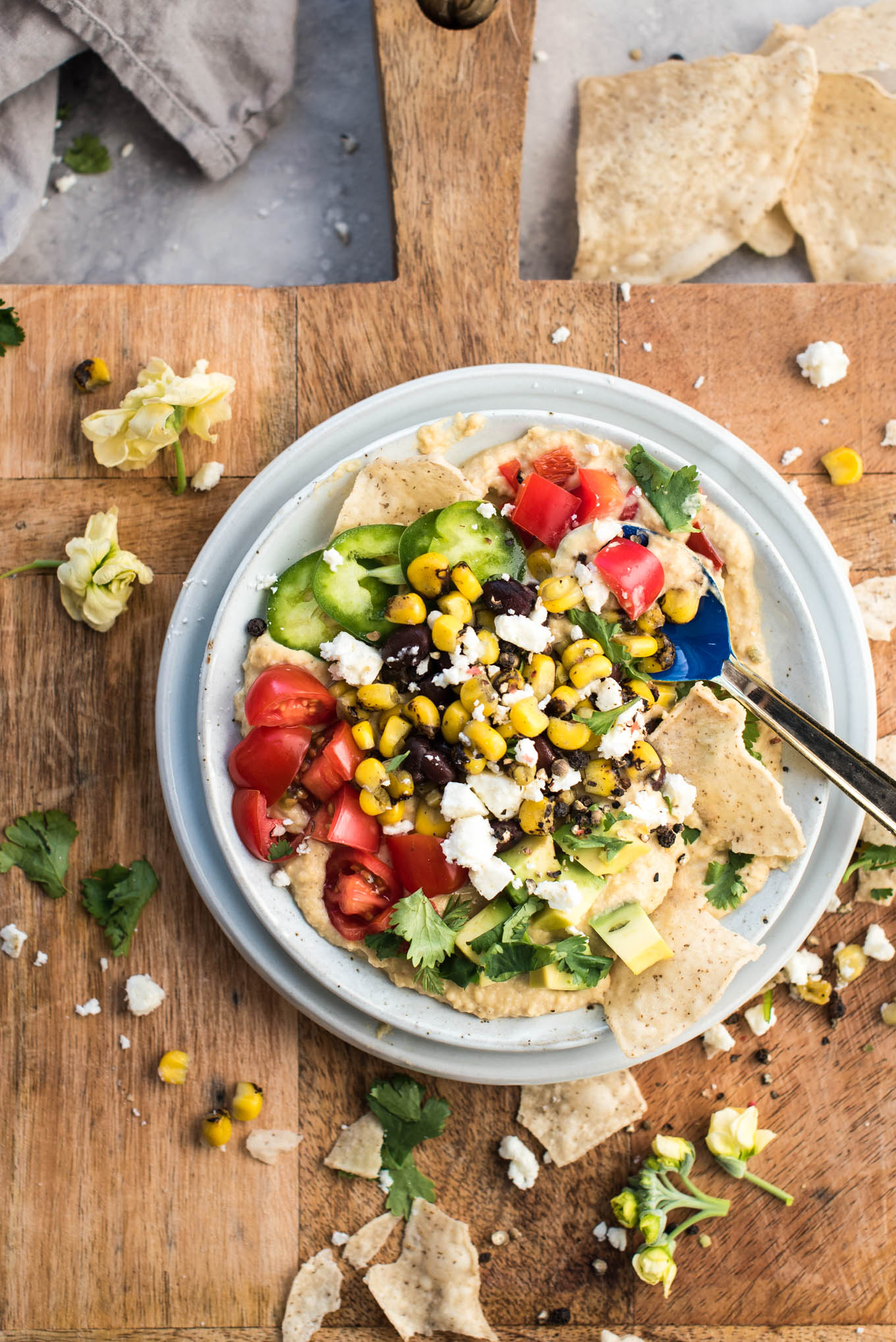 Looking for some other appetizers and dips?
Loaded Southwestern Hummus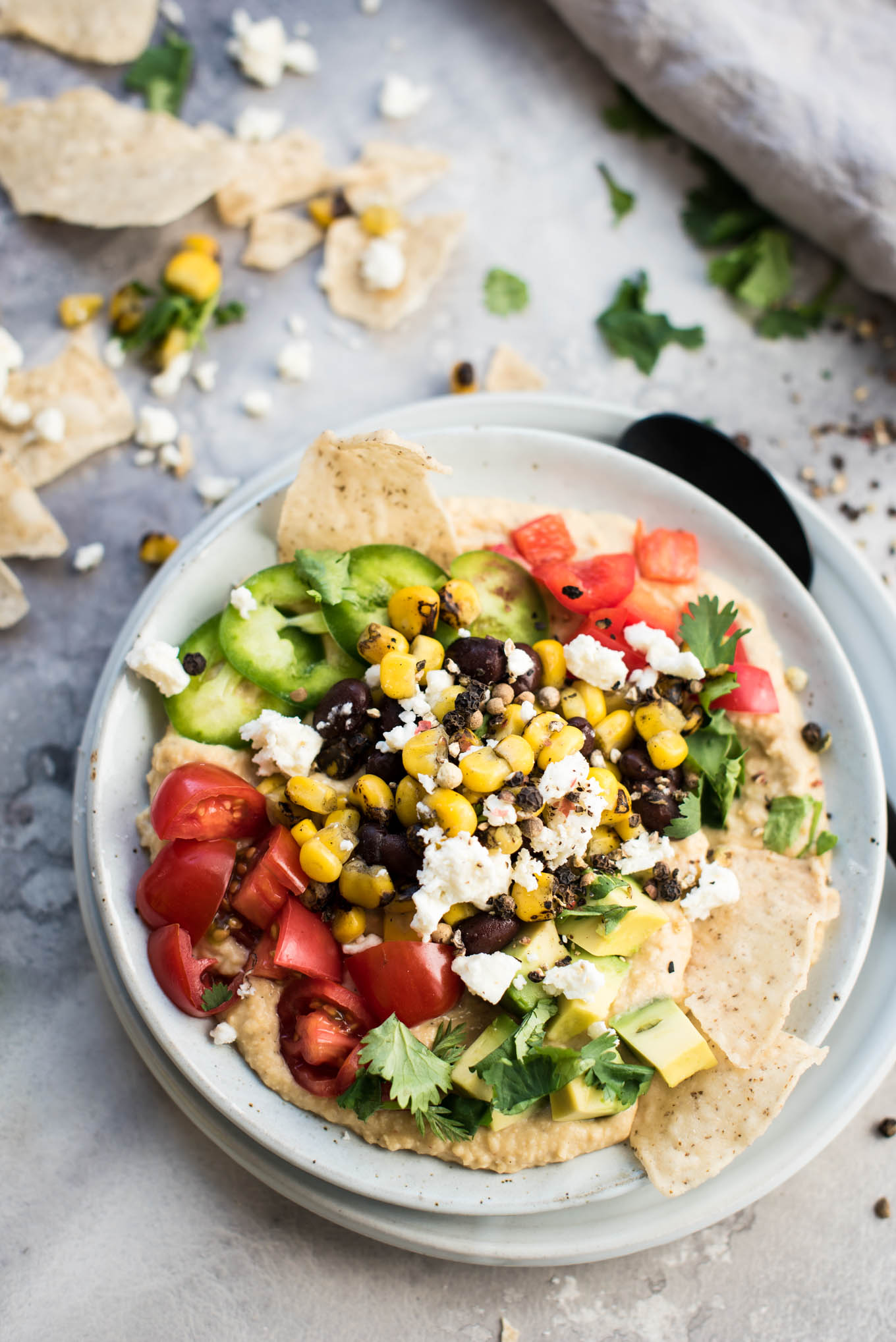 Author: Melanie F. | Nutritious Eats
Serves: 4
Ingredients
1 container store-bought hummus
1 diced tomato
½ avocado, diced
⅓ cup diced red bell pepper
⅓ cup roasted corn, defrosted
⅓ cup black beans
3 tablespoons feta or queso fresco
2 tablespoons fresh or pickled jalapeños
2 tablespoons chopped cilantro
Peppercorns (optional)
Instructions
Transfer hummus from container to a serving bowl. Place tomatoes, avocado, red bell pepper, roasted corn, black beans, cheese and pickled jalapeños decoratively on top. Sprinkle with cilantro and peppercorns. Serve with tortilla chips.
Notes
Use as little or as much of the toppings as you'd like. I just included general measurements for you to get an idea.
3.2.2925