These Pecan Pie Cookie Bars are gluten free and taste like a sugar cookie combined with pecan pie….perfect for a holiday treat!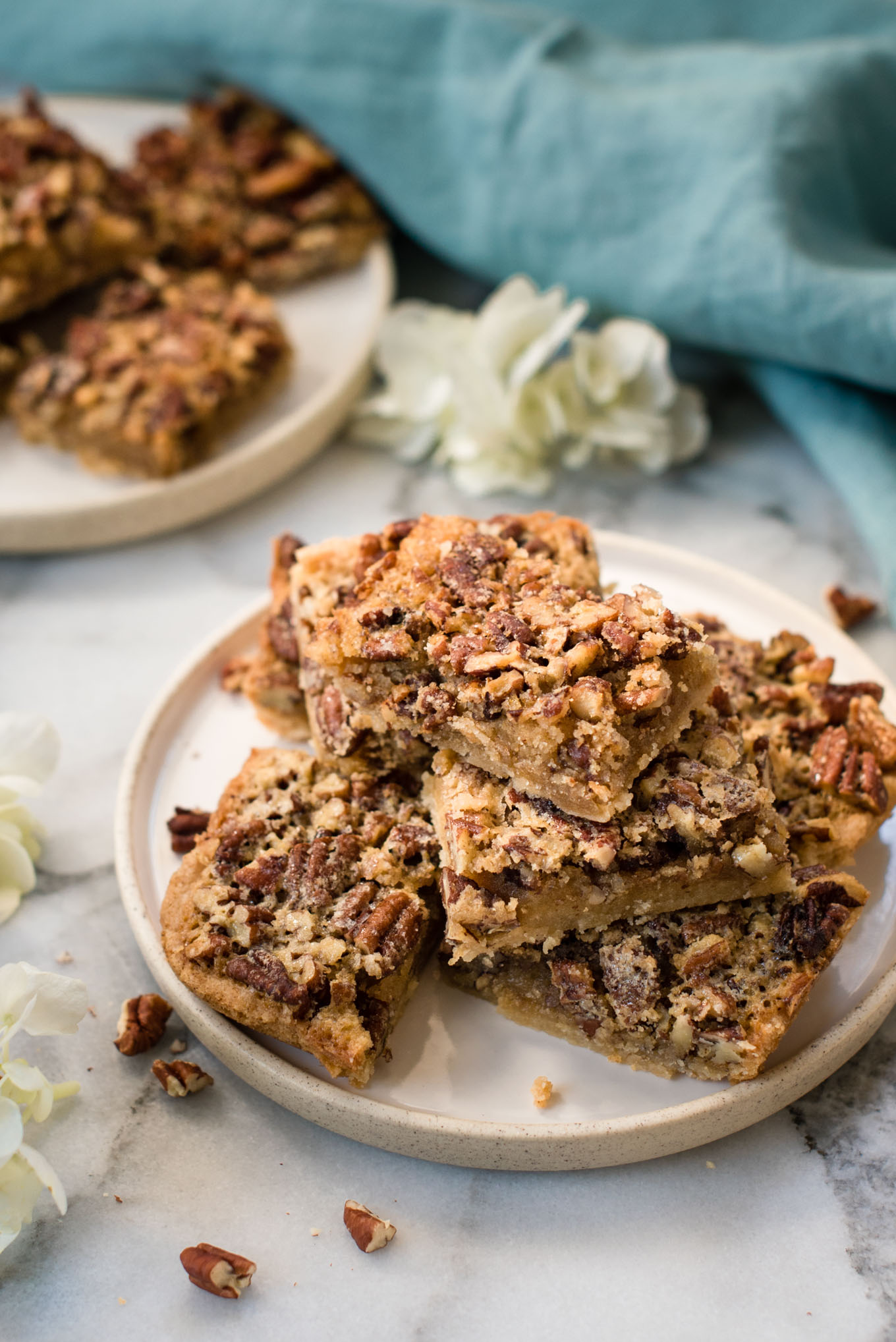 This post in sponsored by NOW Foods. Free product and compensation was provide, however all opinions are my own.
I love a good cookie during the Holidays. I actually prefer cookies over pie this time of year, just like Santa.
Some of my favorites are these molasses ones, these thumbprint cookies or even a good sugar cookie.
Pecan pie is a family favorite so I thought I'd turn it into a cookie bar instead. These were a hit! The crust tastes like a yummy sugar cookie and the pecan top reminds you of pecan pie without the corn syrup! You'll still need some butter for these, but it's worth it to get that tender, yummy, buttery flavor.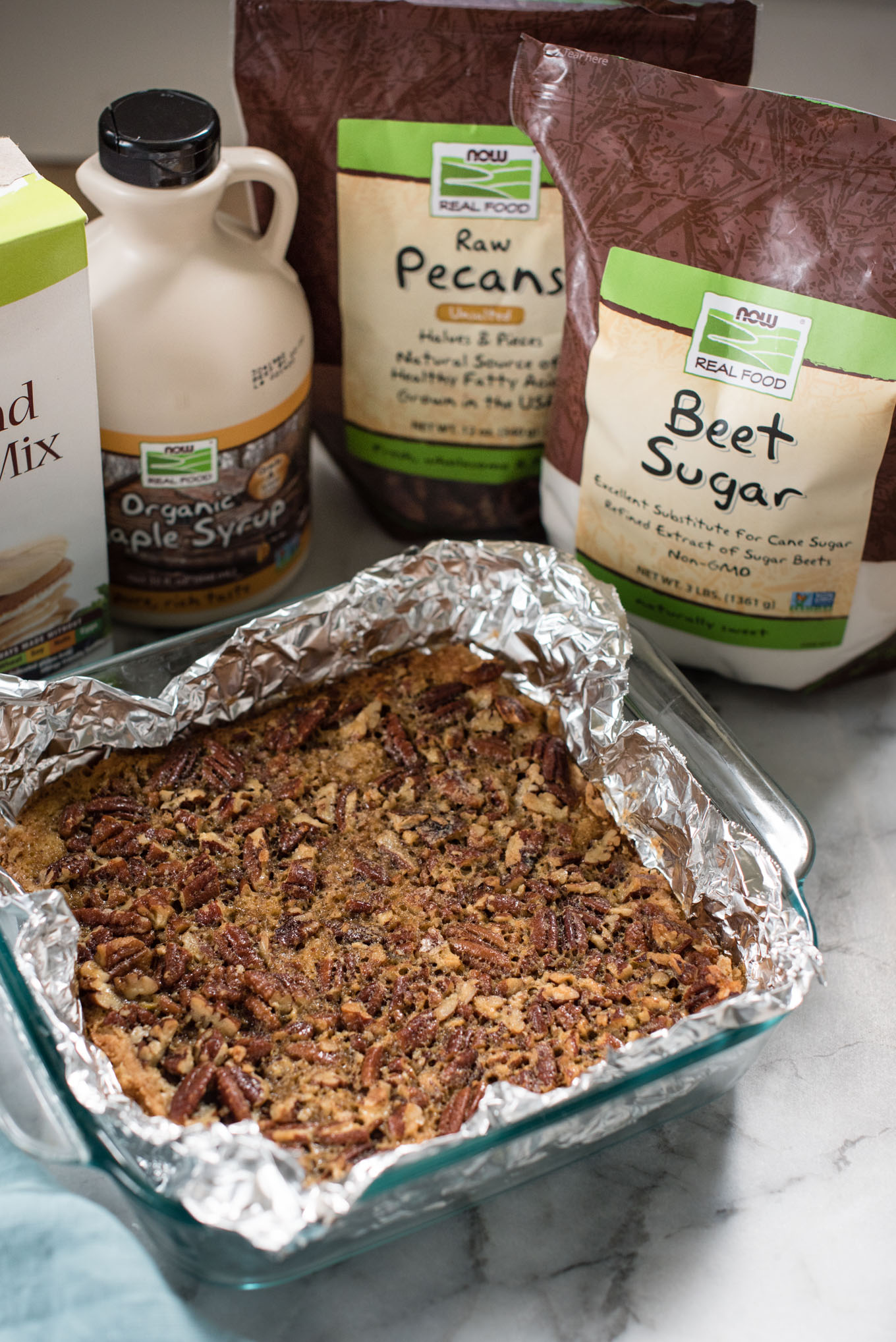 I used beet sugar in these cookie bars, a refined extract of sugar beets, from NOW Foods which is a new to me ingredient.
Honestly, it tastes and acts JUST like cane sugar but knowing it comes from beets makes me feel a little better. I also used a little of NOW Foods pure maple syrup in the pecan topping.
These aren't meant to be a low sugar dessert, although I did use less than I typically would for a pecan pie.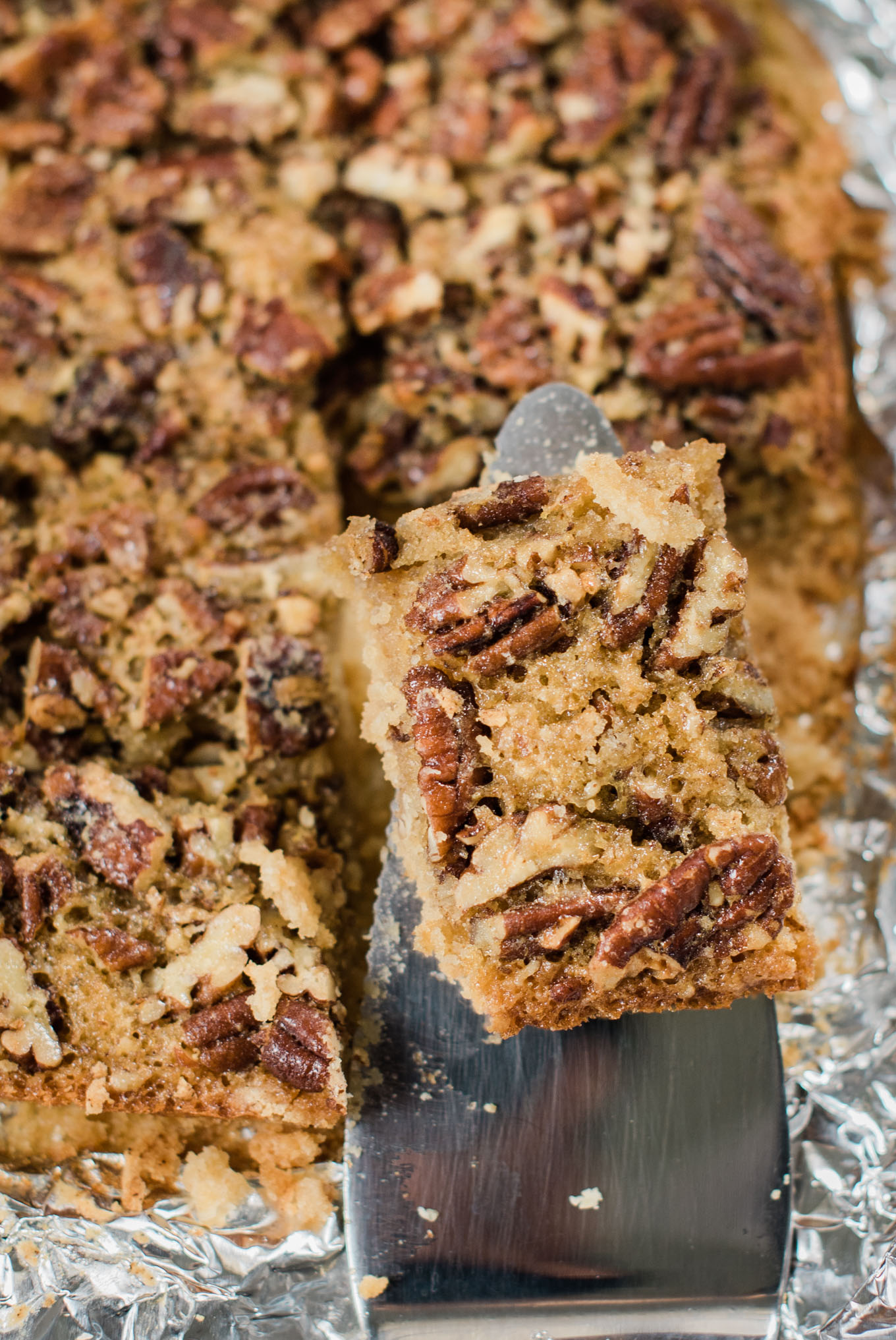 Since beets have a high sucrose content, they used as an ideal substitute for cane sugar. NOW Foods beet sugar is pure and natural with no added ingredients. It has the same sugar content as can sugar so can be an equal replacement.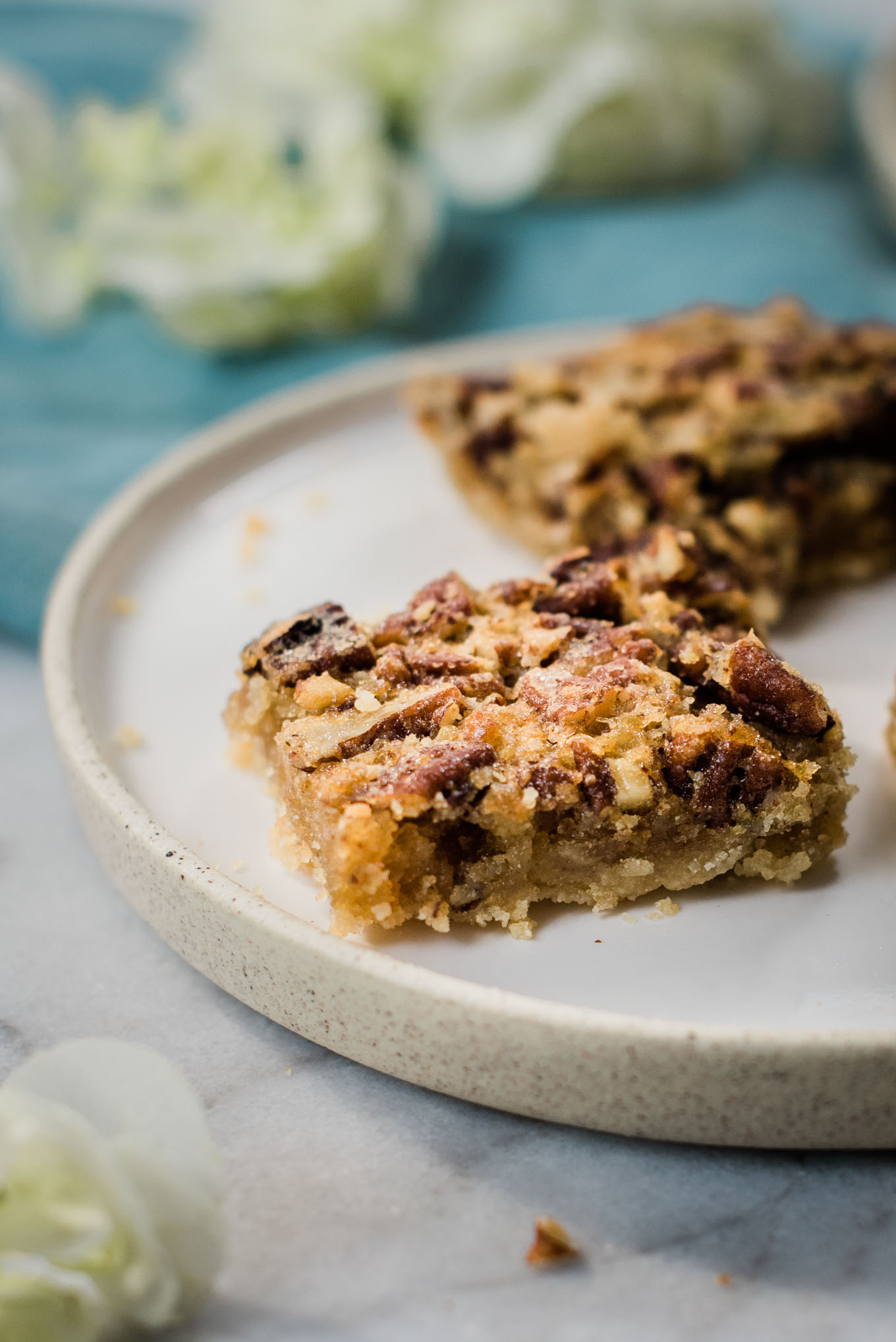 Cookies and treats this time of year are to be expected. By choosing your favorites to enjoy in moderation, instead of eating every sweet that crosses your path, you can maintain a healthy weight and lifestyle through the holidays.
Before I tell you about today's giveaway, I wanted to share my new favorite supplement BioCell Collagen. I have been taking this for about a month for joint support and I am sold. With BioCell Collagen you can promote healthy joint function, comfortable movement, and strong connective tissue while maintaining normal moisture levels in aging skin.*
These statements have not been evaluated by the Food and Drug Administration. This product is not intended to diagnose, treat, cure or prevent any disease.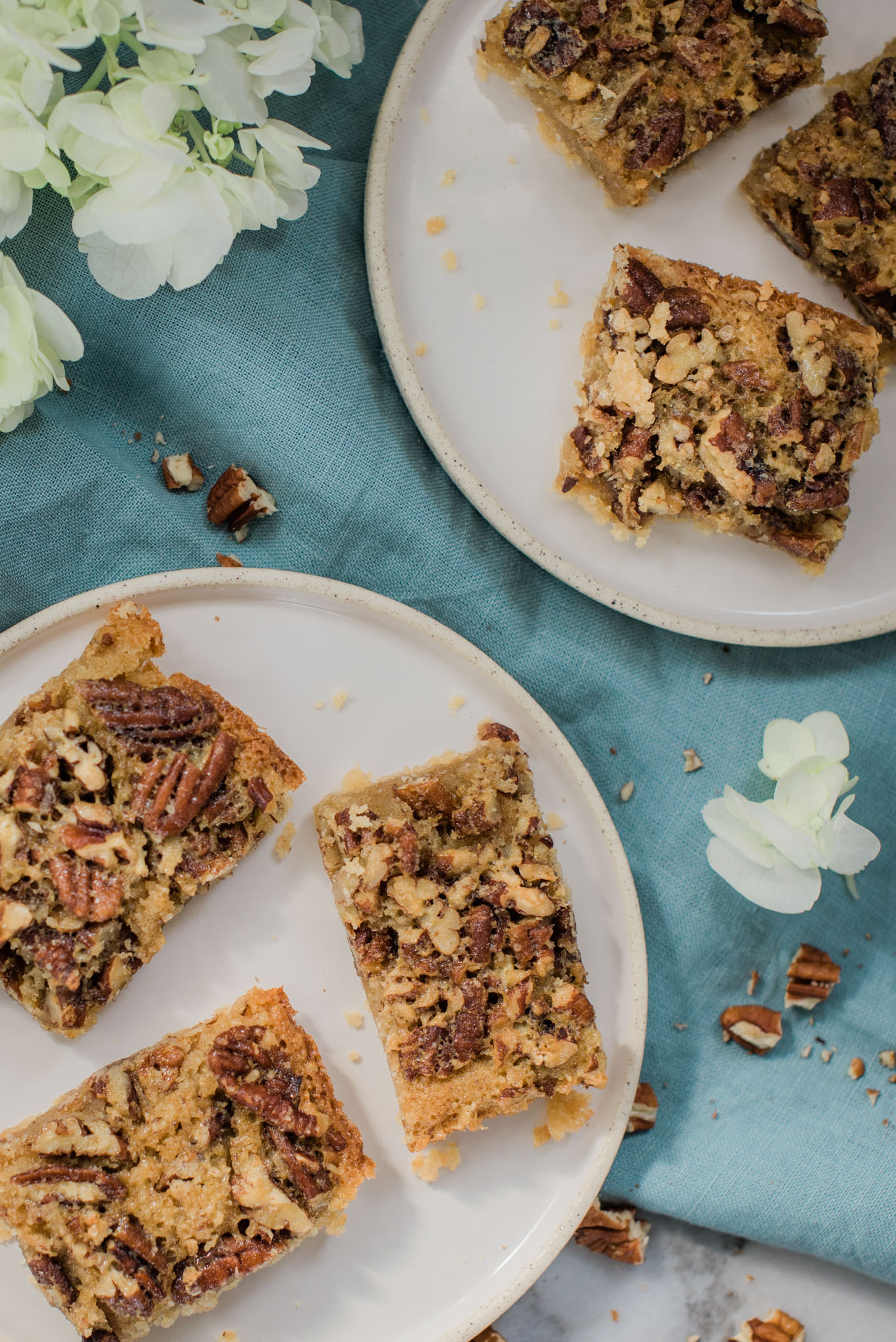 GIVEAWAY
My friends at NOW Foods are giving away some of this beet sugar for you to try along with a few of the other ingredients used in these bars: whole pecans, maple syrup and gluten free all-purpose flour mix. We are also throwing in one of my new favorite products from NOW as well, BioCell Collagen supplements have been a part of my new daily routine.
Giveaway ends Monday the 17th at midnight.
How to enter:
Leave a comment (mandatory)
then complete one of the following:
Follow @nowfoodsofficial on Instagram
Follow @nutritiouseats on Instagram
Tweet about this giveaway (see tweet below)
Pecan Pie Bar Cookies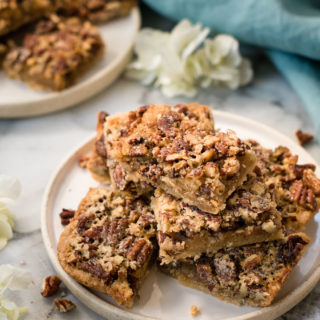 Author: Melanie F. | Nutritious Eats
Recipe type: Dessert
Serves: 8
Ingredients
For the crust:
½ cup almond flour
½ cup gluten free all-purpose flour
¼ cup beet sugar
1 teaspoon vanilla
6 tablespoons cold butter, diced
1 tablespoon cold water
For the filling:
1 egg
2 tablespoons butter
¼ cup beet sugar
2 tablespoons pure maple syrup
1 teaspoon vanilla
pinch of salt
1 tablespoon gluten free all-purpose flour
1 cup pecans, roughly chopped
Instructions
Preheat oven to 350 degrees. Line a 8×8 baking dish with foil coated in cooking spray.
Using a food processor add almond flour, gluten free baking flour, beet sugar, vanilla and diced cold butter. Process until crumbly. Add 1 tablespoon of water and process until dough comes together. Quickly transfer dough to a prepared baking dish. press dough down until it is evenly spread in the pan. Bake crust for 17-18 minutes.
In a mixing bowl combine egg, butter, beet sugar, maple syrup, vanilla, salt and chopped pecans. Pour over crust and bake for 15 more minutes. Let cool for at least an hour before cutting into bars. Store leftovers in the fridge.
3.2.2925