This Quick and Easy Sangria with Kombucha is a fruity & fun drink for any occasion!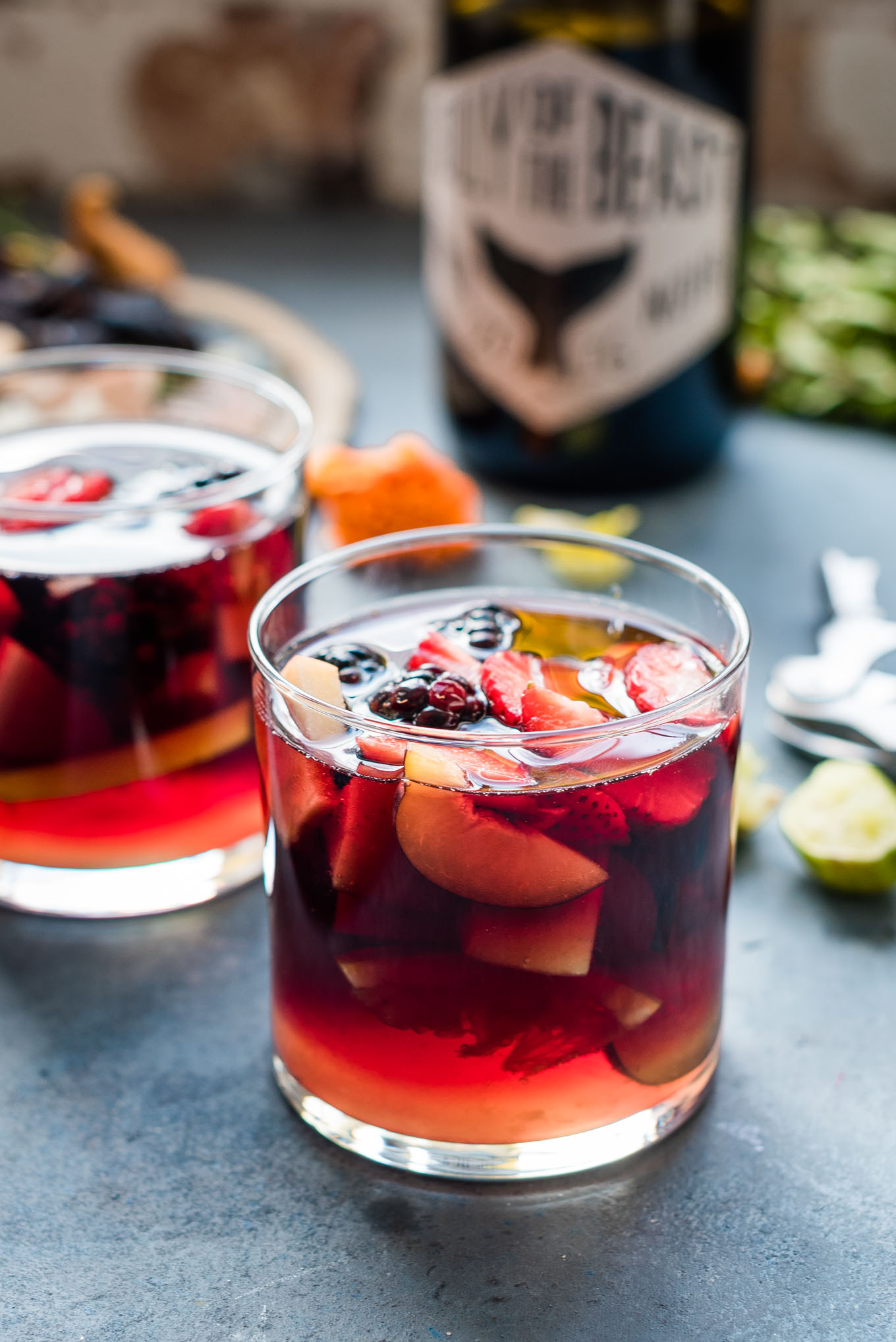 When it comes to alcohol, I like simple drinks so we stick to wine and and beer at home, maybe a margarita or Moscow Mule.
I created this easy sangria with the same idea in mind. If it wasn't going to be simple, I would likely never make it again.
I love how it turned out and think I can handle adding this to my repertoire. Sangria is a wine-based cocktail that typically includes fruit and brandy. I swapped out the brandy for the super nutritious Kombucha!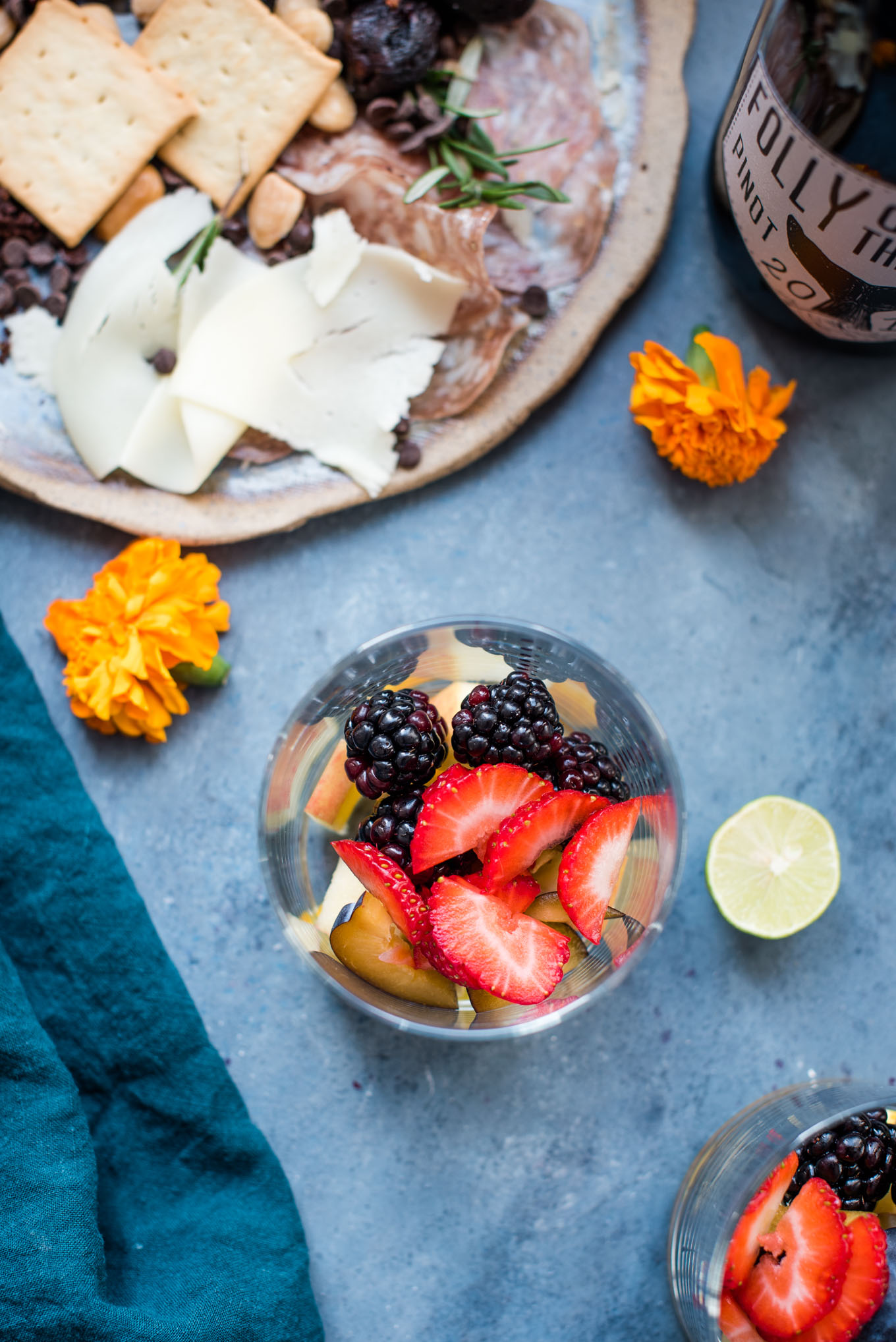 Sangria can be made ahead of time to let the fruit flavors marry with the booze, but this was a quick 2 minute drink. I took some chopped fruit and put it in a glass, drizzled a little honey in there, a squeeze of lime and topped it with Kombucha and a light Pinot Noir.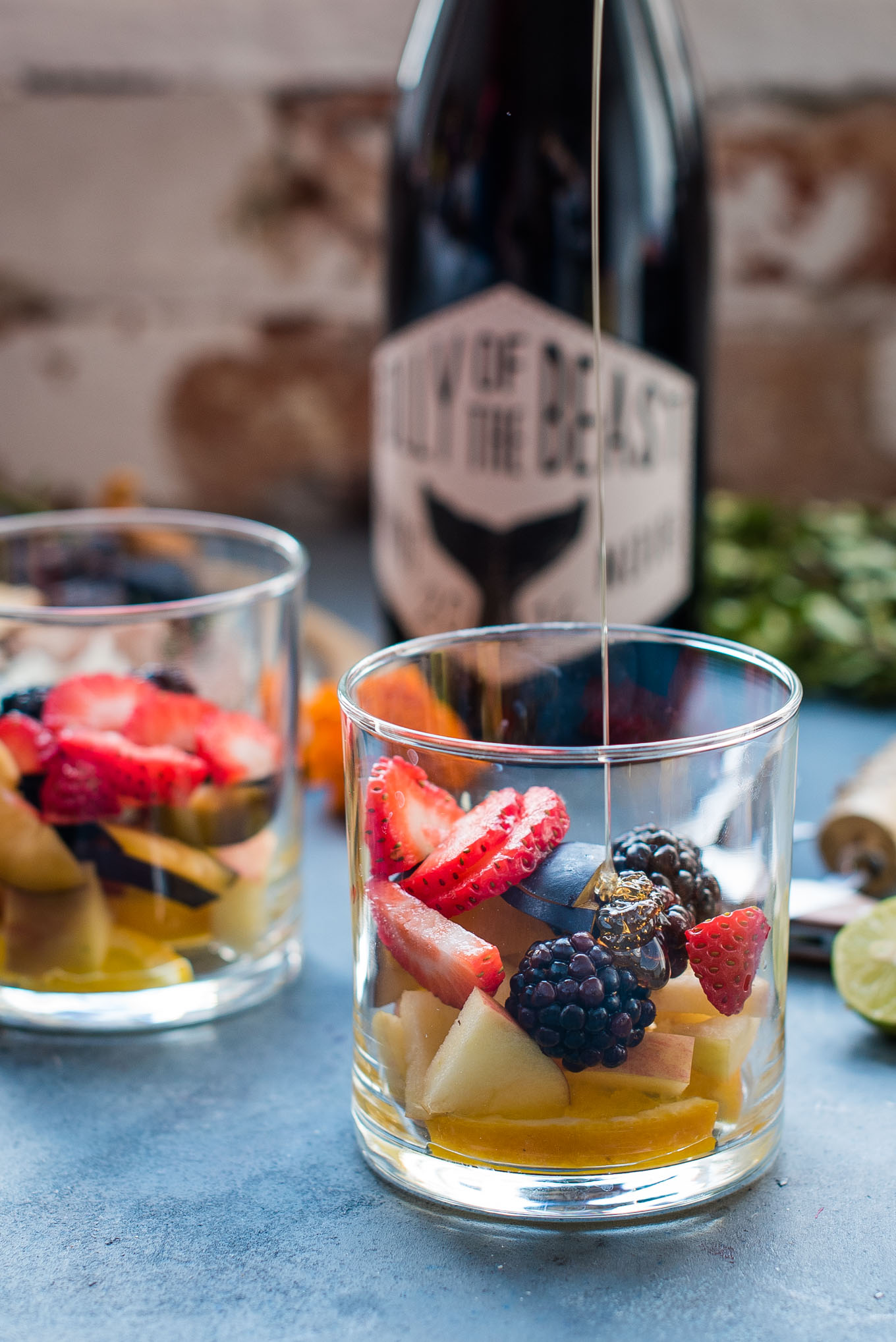 I love Kombucha (if you're not familiar, it's a fermented drink with health benefits) and I was super excited to try this new-to-me brand at the Foodie Boot Camp, Mamchari Kombucha. I used the Lavender Honey flavor which is DELICIOUS, but you could use any Kombucha.
It looks like they are exclusive to Utah, but I am going to have to ask our Whole Foods if they will start carrying them.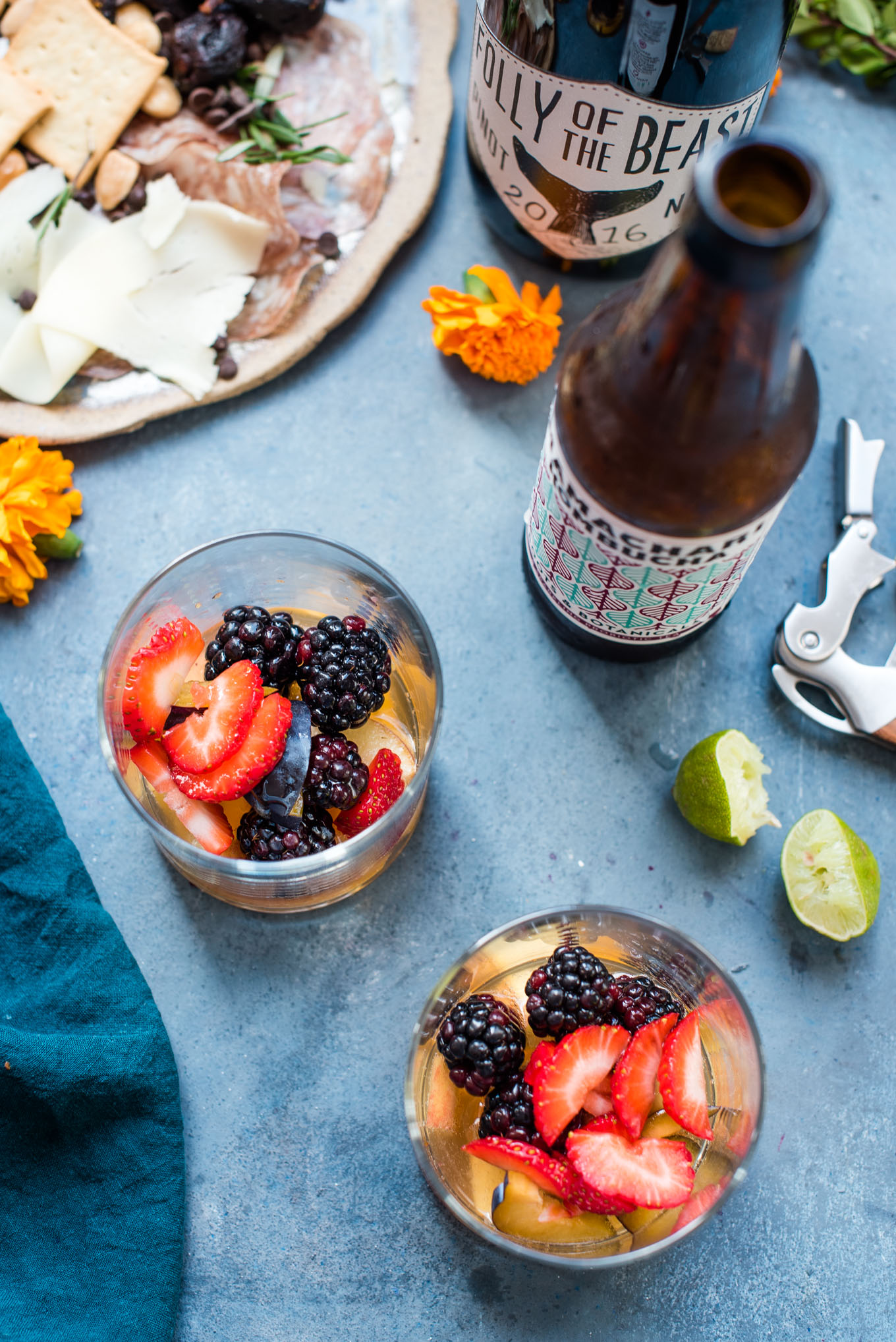 Pinot Noir is a nice light red wine for sangria but you could also use a Merlot or Cabernet. If you use cold Kombucha and wine then you don't need to add ice.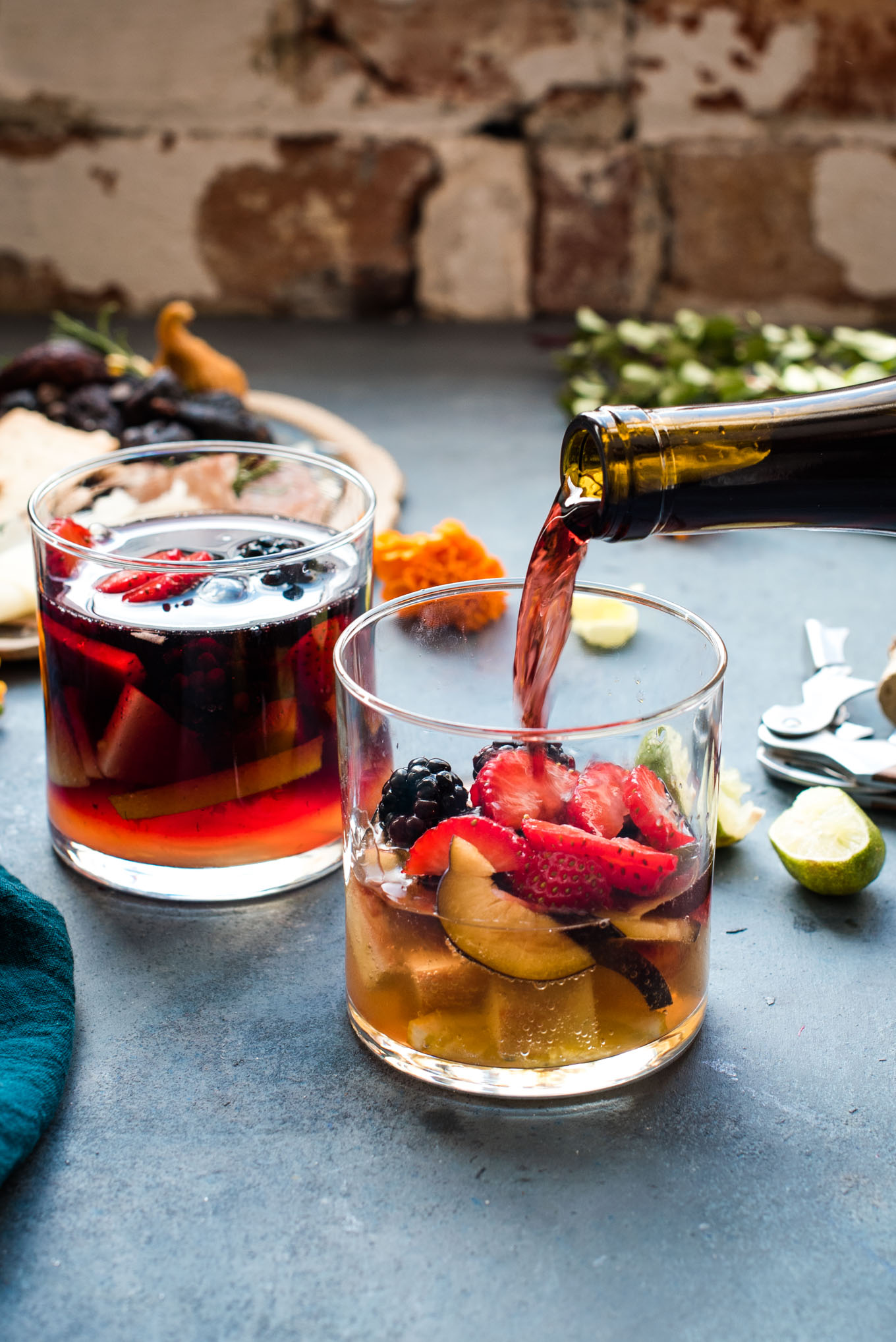 Make sure to use a good quality one too!
This was so fun to make, I might have to start branching out and experimenting! What is your favorite holiday cocktail?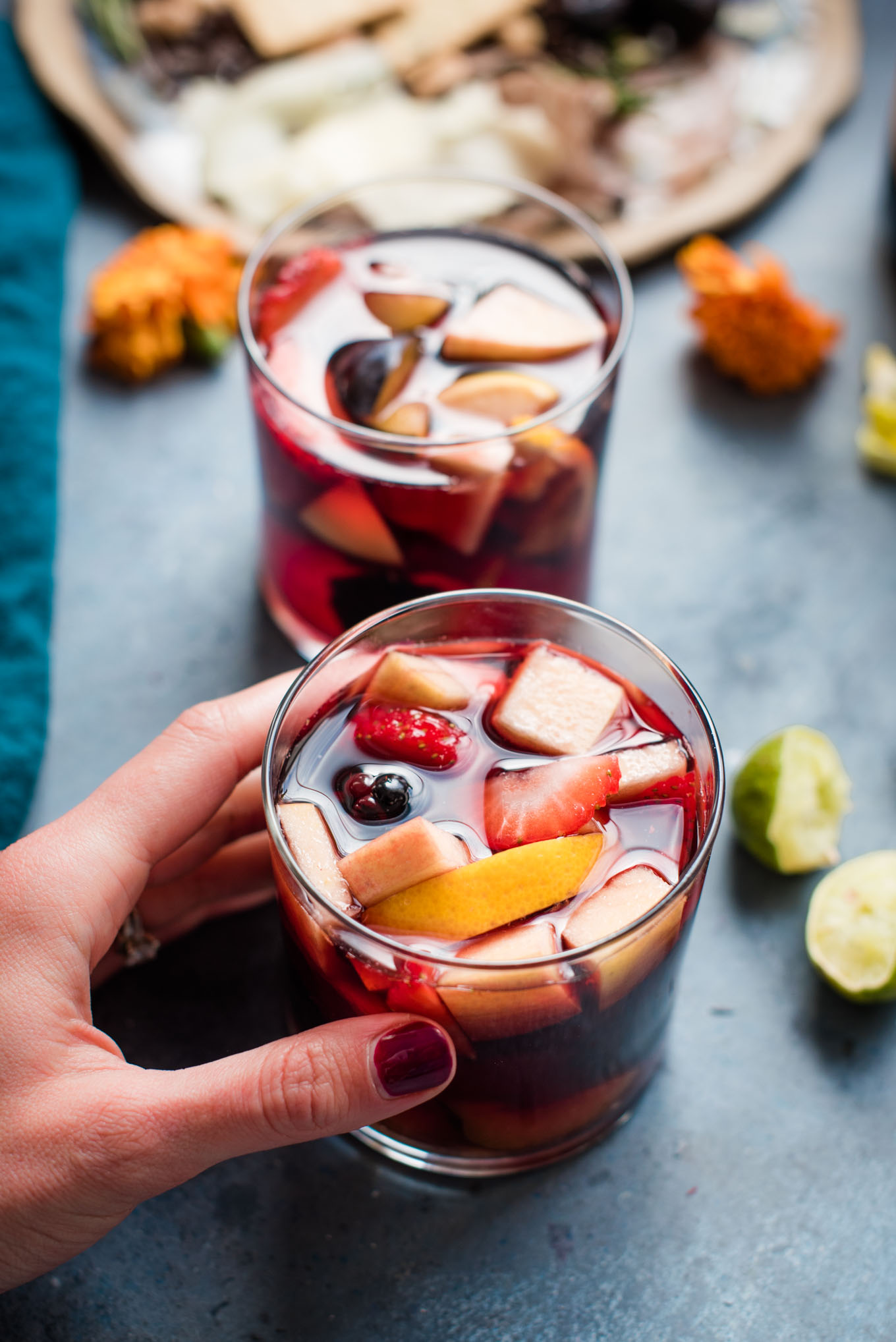 Quick and Easy Sangria with Kombucha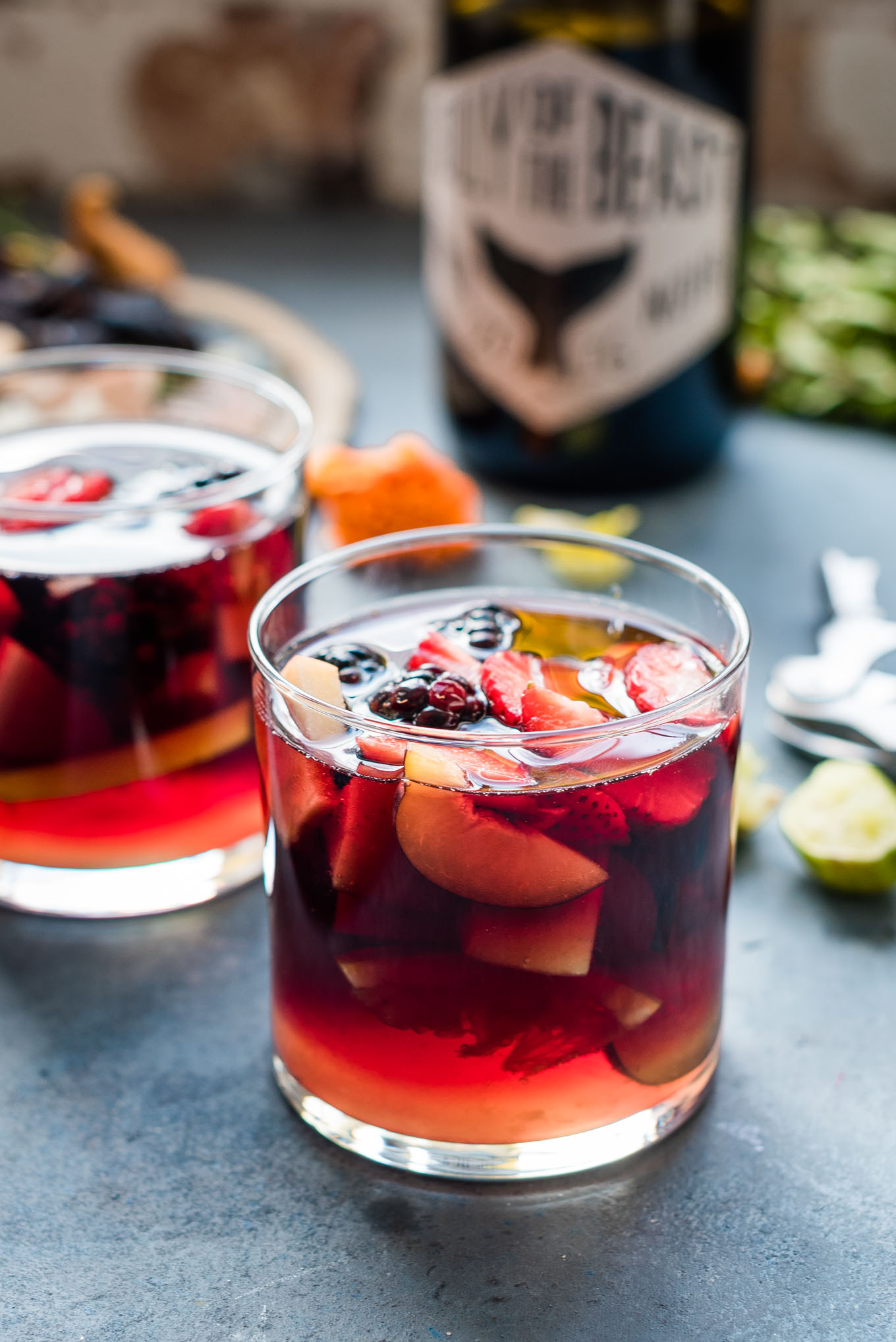 Author: Melanie F. | Nutritious Eats
Recipe type: Drink
Serves: 1
Ingredients
In a 16 ounce highball glass add:
½ cup chopped fruit per cup, use a spoon to smush it- (mix of orange slices, apple, strawberries, blackberries and plum)
a drizzle of honey
3 tablespoons cold Kombucha
squeeze of lime
top with a chilled light red wine, such as Pinot Noir to fill the glass
Instructions
Per cocktail, layer the following in a glass- fruit, drizzle of honey, Kombucha, squeeze of lime, red wine. Taste and adjust as needed. Repeat and enjoy!
3.2.2925