This creamy Green Goddess Dressing is a healthier salad dressing filled with herbs and garlic and is delicious over this simple romaine wedge salad.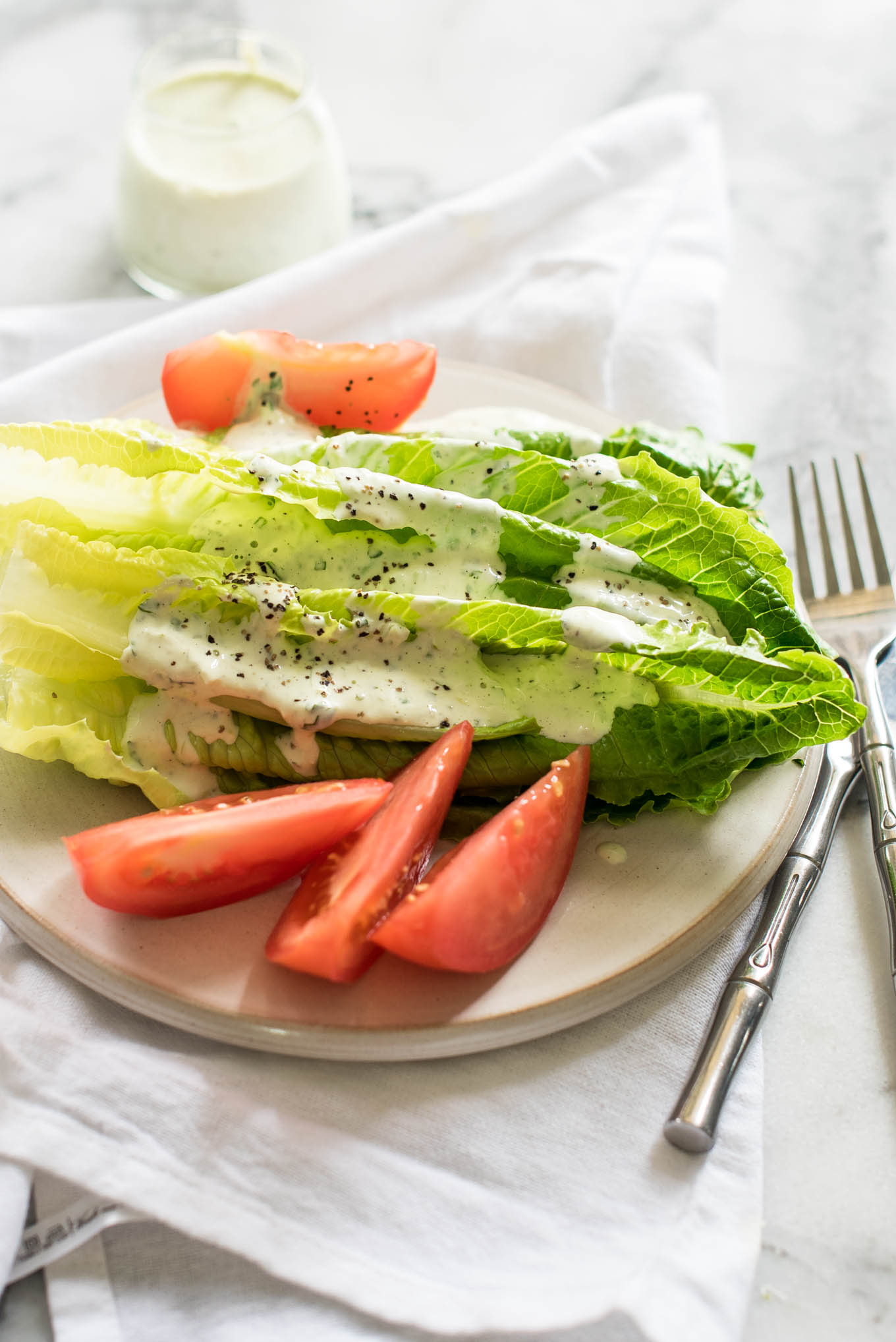 I love the simplicity of this salad. You can make the dressing in advance and make many salad plates as you want until the dressing runs out.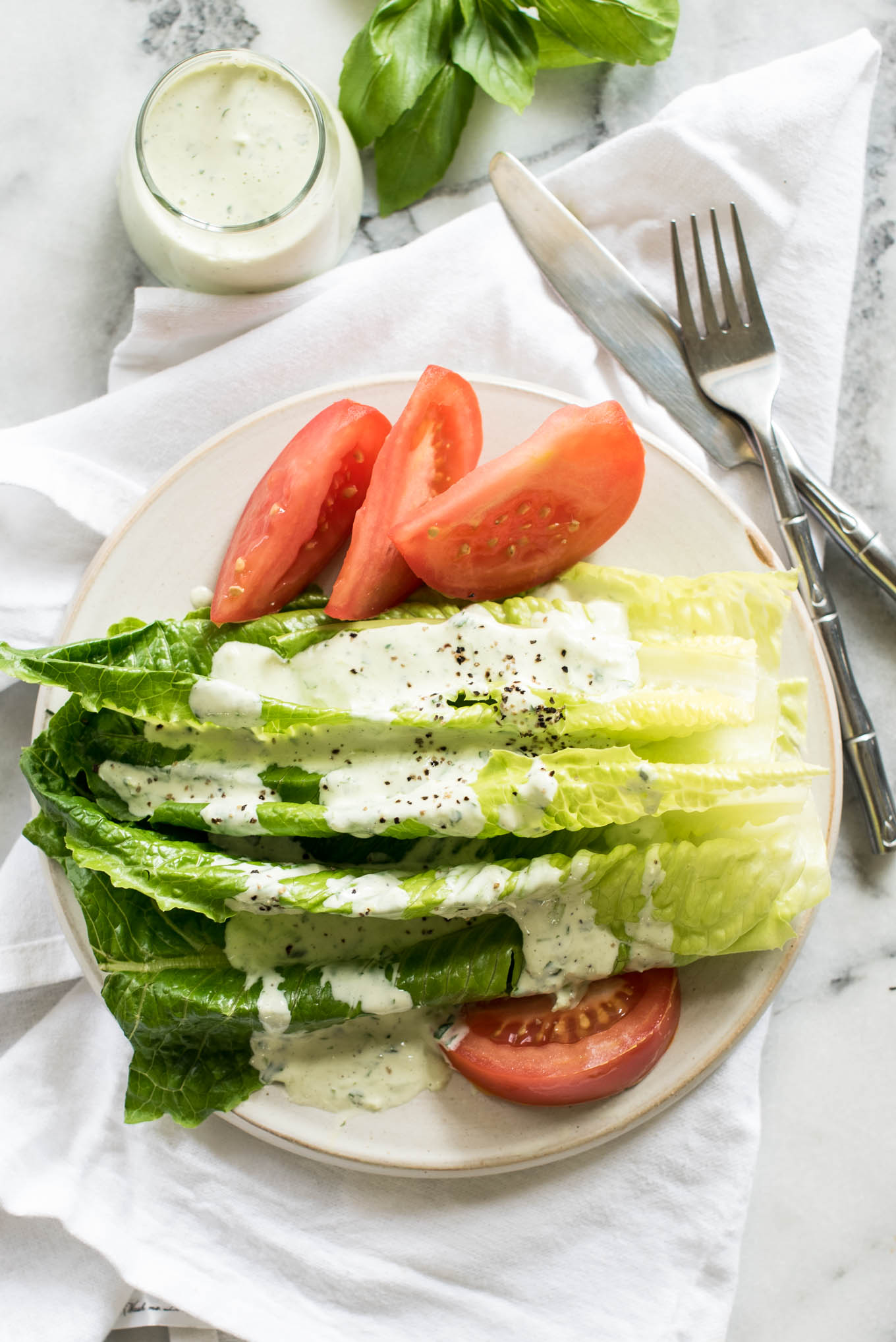 Surprisingly my neglected basil has lived through the past month, thanks to the immense amounts of rain we've had here in San Antonio. Basil and green onions are the only herbs you'll need!
Creamy dressings aren't always healthy, but this one is! Plain Greek yogurt, Paleo mayo and lemon juice make up the base of the dressing.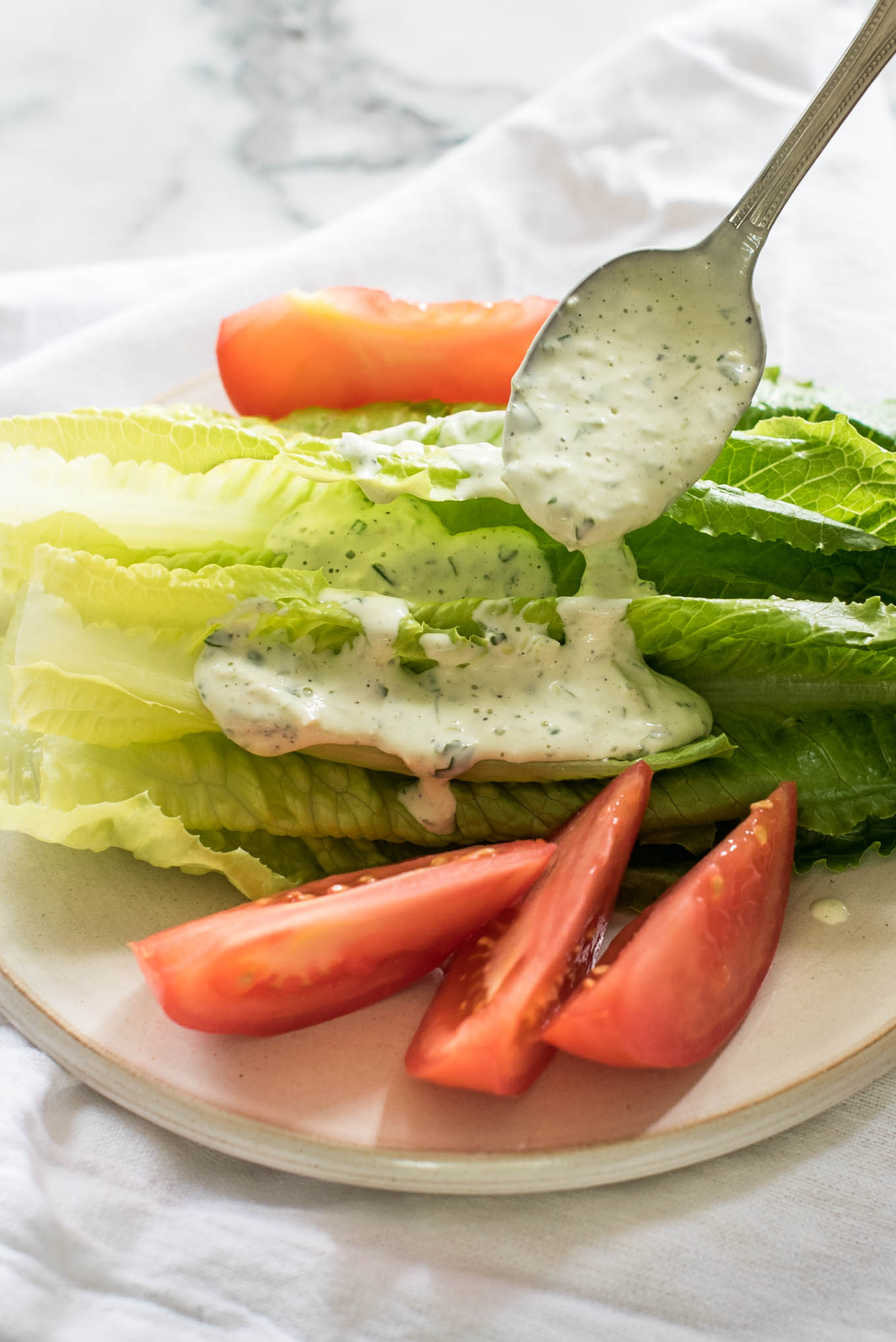 Salads make a daily appearance on our table, year round! It's nice to change them up though. Of course you can use this dressing with any salad you like or drizzle it over asparagus or even a baked potato would be good.
Use lots of coarse black pepper to finish things off!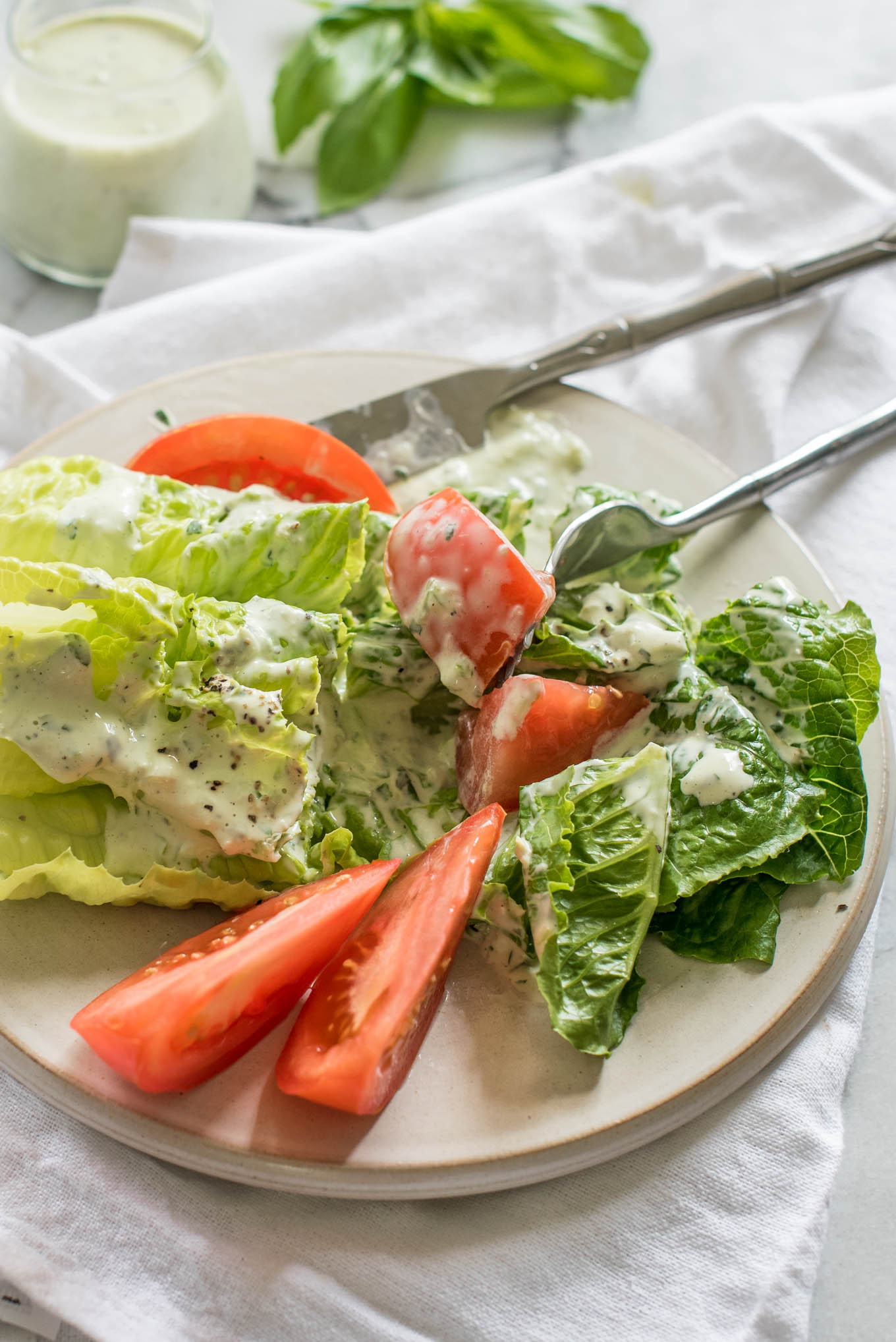 Looking for other salad recipes?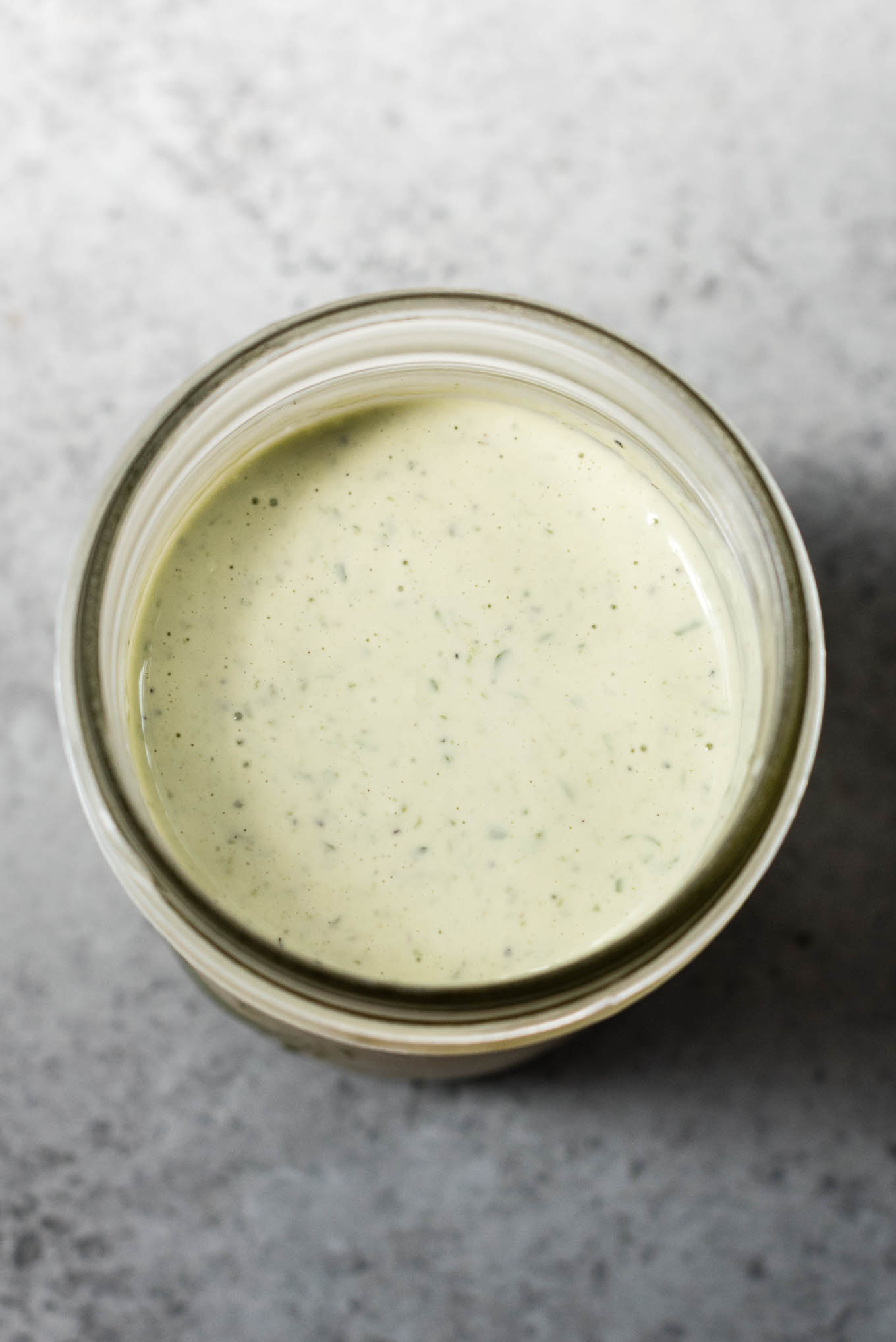 Romaine Wedges with Green Goddess Dressing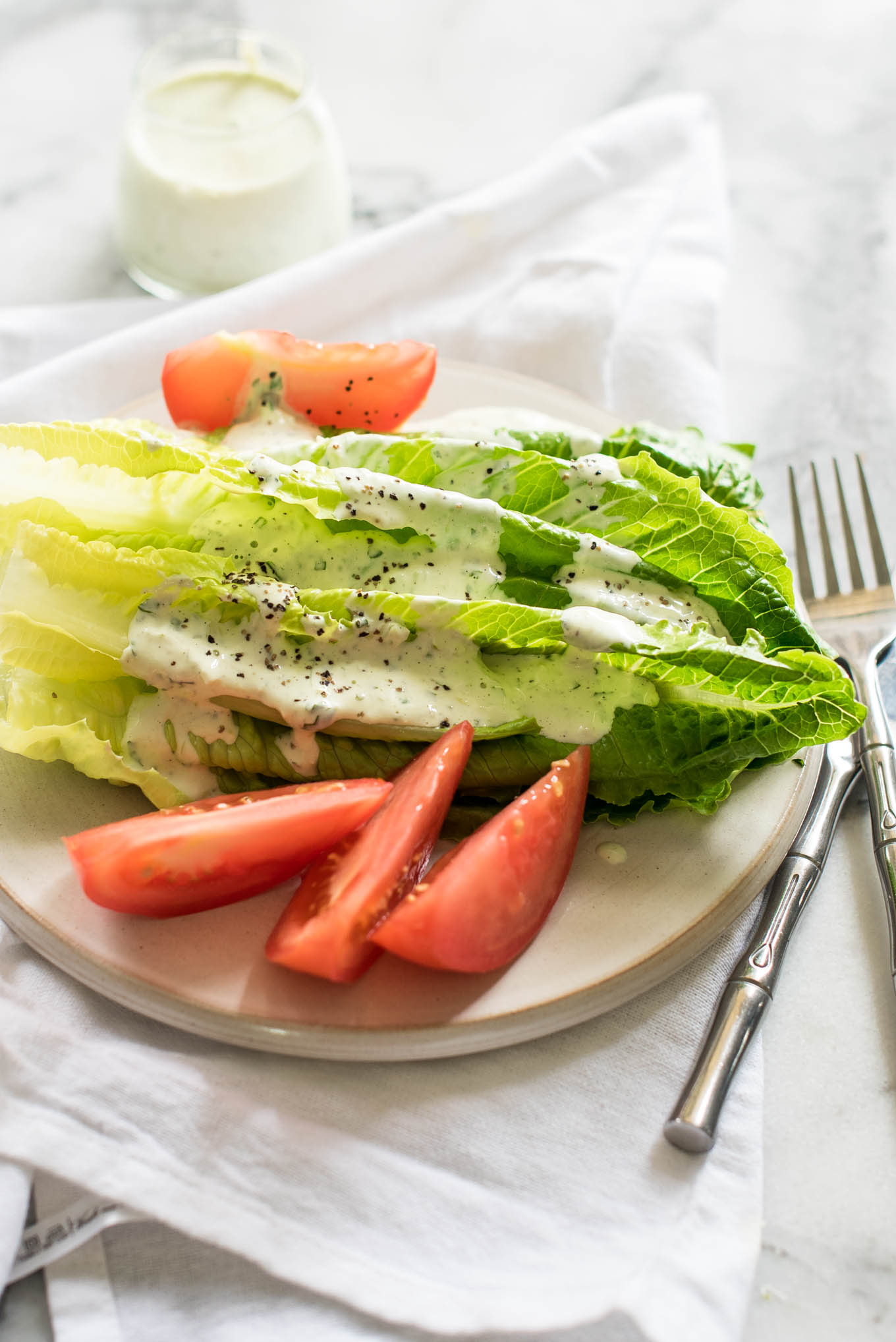 Author: Melanie F. | Nutritious Eats
Recipe type: Salad
Serves: 6
Ingredients
Romaine hearts (3-4 per leaves per person)
2 large beefsteak tomato, cut into wedges
For the dressing:
1 cup plain Greek yogurt
½ cup paleo mayonnaise
3 tablespoons lemon juice
1 cup fresh basil leaves
¾ cup diced green onions
1 large clove garlic, rough chop
¾ teaspoon salt
½ teaspoon black pepper
½ teaspoon anchovy paste (optional)
Black pepper for serving.
Instructions
In a blender, combine yogurt, mayo, lemon, basil, green onion, garlic, salt, black pepper, anchovy paste (optional). Blend until combined. Serve over romaine leaves and tomato wedges. Season with coarse black pepper before serving.
3.2.2925